Trailer Talk: This Week In Movies - '30 Minutes Or Less,' 'The Help,' & More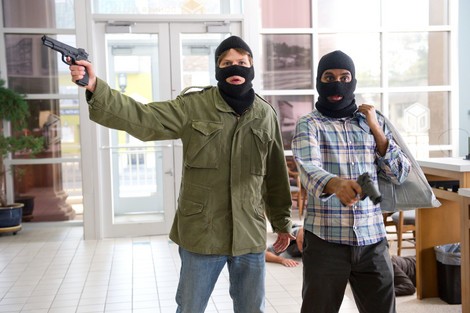 Last week I caught two films: "The Change-Up" and "The Devil's Double."  Neither of them blew me away, but if I had to pick a favorite of the two, "The Devil's Double" wins. 
With "Wedding Crashers" director David Dobkin at the helm, "The Hangover" writers Jon Lucas and Scott Moore, and actors like Ryan Reynolds and Jason Bateman, you'd expect higher caliber comedy in "The Change-Up." 
Reynolds and Bateman give fine performances, but the creative team lacks focus in the genre of humor it seeks, and allows the story to drag on too long.  "The Change-Up" tries to mix buddy, body swapping, romantic, and raunchy comedies all into one.  As a result, it fails to lock in the attention of any particular audience.  It also takes an excessive amount of time to arrive at the inevitable message, which is that you should appreciate the life that you have. My Grade: C
"The Devil's Double" is a gruesome film about Latif, the man asked to be the body double of Uday Hussein, the son of Iraqi leader Saddam Hussein.  Dominic Cooper gives outstanding performances as the psychotic Uday and the reluctant Latif.  Additionally, director Lee Tamahori captures your attention by juxtaposing decadent wealth against the background of extreme violence, and 80s dance grooves.  Though once Latif hatches a plan to escape Uday's control, the story becomes a bit unbelievable, and the motives of the lead female character Sarrab are murky at best.  My Grade: B   
Dropping into theaters this week are the Ruben Fleischer action comedy "30 Minutes or Less," the Civil Rights era drama "The Help," the creative death sequences of "Final Destination 5," the concert doc "Glee: The 3D Concert Movie," and the racing documentary "Senna." 
I had the chance to sit down with "30 Minutes or Less" stars Jesse Eisenberg and Nick Swardson recently, so look out for my interview later this week.       
Two wanna-be criminals (Danny McBride and Nick Swardson) kidnap pizza delivery boy Nick (Jesse Eisenberg), strap a bomb to him, and tell him that he has only a few hours to rob a bank.  With the clock ticking, Nick has to seek help from his ex-best friend Chet (Aziz Ansari), in order to handle the police, hired assassins, and flamethrowers.        
"Zombieland" director Ruben Fleischer helms this zany action comedy.  First-time scribe Michael Diliberti pens the screenplay based on a story he developed with Matthew Sullivan.             
WHO SHOULD SEE IT:  Action comedy aficionados should run out to see this.  If you loved the visual flair that Ruben Fleischer brought to "Zombieland" and its lead actor Jesse Eisenberg, then you should catch "30 Minutes or Less."             
Aspiring writer Eugenia "Skeeter" Phelan (Emma Stone) returns home to Jackson, Mississippi after college in 1962, where she forms unexpected friendships with African American maids Aibeleen Clark (Viola Davis) and Minny Jackson (Octavia Spencer).  Disgusted by the treatment the maids receive from their white employers, Skeeter decides to write an exposé, in the hope of improving their working conditions.     
Tate Taylor writes and directs this Civil Rights era drama.  Taylor bases his screenplay on the popular Kathryn Stockett novel which bears the same name.           
WHO SHOULD SEE IT:  Readers that have been charmed by Kathryn Stockett's story should definitely check out its big screen adaptation.  If you appreciate dramas about crusaders for change during the Civil Rights era, then you should see "The Help." 
Teenage survivors of a suspension bridge collapse soon discover that their lease on life was only temporary, and that in the end you can't cheat death.      
Steven Quale, a second unit director on James Cameron projects like "Titanic" and "Avatar," runs the fifth entry in this horror franchise.  The author of 2010's "Nightmare on Elm Street" remake, Eric Heisserer, pens the screenplay for the film. 
WHO SHOULD SEE IT: Horror junkies, who like watching characters try to outrun a gruesome fate, should see this.  If you've been hooked by the formula of the "Final Destination" series, then you should view "Final Destination 5."                   
This concert documentary follows the performers of Fox's hit show, during their "Glee Live! In Concert!" Summer 2011 tour.     
Kevin Tancharoen, the man responsible for 2009's "Fame," directs this concert doc starring the cast members of the Fox program "Glee."      
WHO SHOULD SEE IT: Gleeks searching for a behind-the-scenes look at their favorite singers should hit the theaters to see this.  If you enjoy musical theater and covers of classic pop songs, then you should rush out to find "Glee: The 3D Concert Movie."    
"Senna" is a documentary which centers on Brazilian Formula One racing driver Ayrton Senna, who conquered the F1 world championship three times before his untimely death at age 34.        
Brit Asif Kapada helms this racing documentary, which won an audience award at this year's Sundance Film Festival.  Newcomer Manish Pandey writes and produces the film.    
WHO SHOULD SEE IT: Formula One racing fans, who worship Ayrton Senna, should be first in line to see this doc.  If you are fascinated by the mindset of race car drivers and their willingness to regularly place themselves in harm's way, then you should seek out "Senna."