Trailer Talk: This Week In Movies - '21 Jump Street,' 'Casa de mi Padre,' & More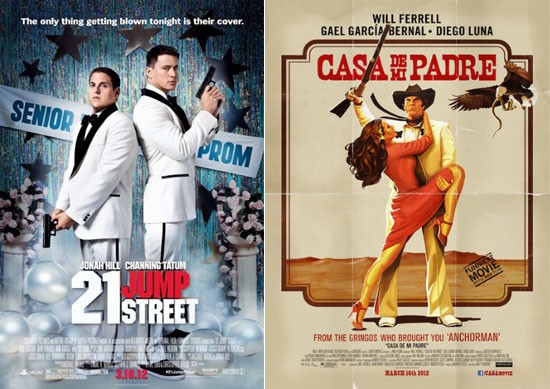 I can't believe it took me so long to finally watch 2009's "Pirate Radio."  Set in the 60s, this period piece superbly captures the spirit, styles, and music of the era.  The film tells a compelling story about a group of rebels challenging the system, who are portrayed by a fantastic cast of actors.  It's one of the few movies I've watched in recent months, that I had zero complaints about.  My Grade: A+ 
Comedies are in abundance at the box office this week with the 1980s inspired action comedy "21 Jump Street," the Will Ferrell western comedy "Casa de mi Padre," the Jason Segel familial dramedy "Jeff, Who Lives at Home," the school room drama "Detachment," the coming-of-age drama "The Boy with the Bike," video game dance comedy "The FP," the fish out of water dramedy "Natural Selection," and the Nicolas Cage thriller "Seeking Justice."   
MY PICK FOR THE WEEK: Jeff, Who Lives At Home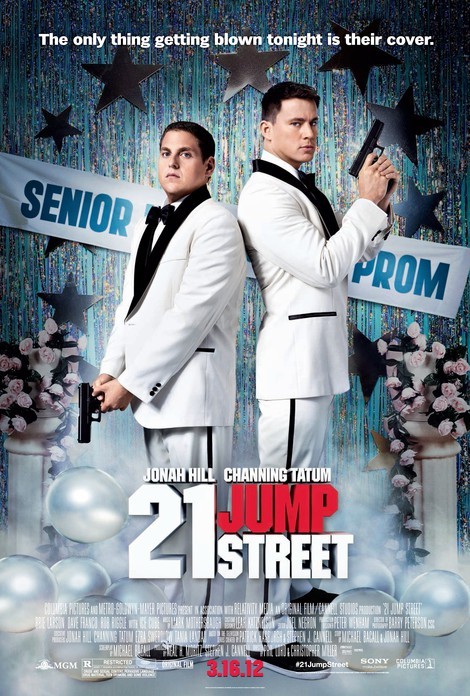 Misfit rookie cops (Jonah Hill and Channing Tatum) are assigned an undercover mission at a local high school to take down a synthetic drug ring.                  
Director: Phil Lord and Chris Miller ("Cloud with a Change of Meatballs," "Clone High")
Writer: Michael Bacall ("Project X and "Scott Pilgrim vs the World") and Jonah Hill (story)
Based On: 1980s television show bearing the same name created by Patrick Hasburgh and Stephen J. Cannell
Notable Supporting Actors: Brie Larson, Dave Franco, Rob Riggle, Ice Cube, Chris Parnell, Nick Offerman
ORIGINALITY RATING: Medium.  In its trailer, "21 Jump Street" harkens back to classic buddy cop movies from the 80s and 90s, with its mismatched protagonists going undercover to bust up a drug ring.  The jokes show that the film's sense of humor is slightly more modern though.  Gags can be divided into ones about Tatum's intelligence and mature body, while the remainder involve Hill's wimpy, physically unfit frame.  Normally I might think this premise could be stupid, but I really like the dynamic Channing Tatum and Jonah Hill have in this trailer.  These two oddballs appear to play off each other well enough to carry the story.             
WHO SHOULD SEE IT: Viewers that prefer buddy cop movies like "Starsky and Hutch," which lean more on comedy than action.  If you got a kick out of the 80s television series this picture is based on, and you think Hill and Tatum make a decent duo, then you should see "21 Jump Street."           
WHEN TO SEE IT: Wait a week, so you don't have to fight the crowds.