Trailer Talk: 'The Watch,' 'Step Up Revolution,' and 'Killer Joe'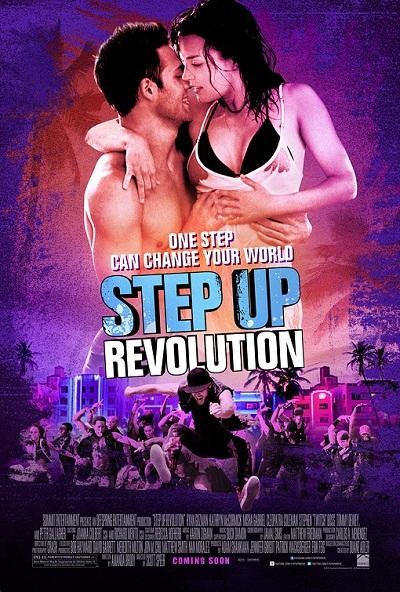 Emily (Kathryn McCormick) arrives in Miami with dreams of becoming a professional dancer. She quickly falls for Sean (Ryan Guzman), the leader of a dance crew called "The Mob," a group which engages in elaborate flash mobs. When a real estate developer (Peter Gallagher) threatens to tear down The Mob's historic neighborhood, Emily and Sean turn their performances into protest art in an effort to stop him.
Director: Scott Speer ("The LXD 2: Secrets of the Ra")
Writer: Newcomer Jenny Mayer
ORIGINALITY RATING: Medium. I feel like I should rail against the ridiculousness of this being the fifth "Step Up" movie; however the premise to this one isn't that terrible. It's incredibly stupid that Sean's group has a tough sounding name like "The Mob" considering they're a bunch of flash mob people. They do put together some interesting looking shows whether they're in traffic, at the museum, or in full business attire. I like that they utilize their skills as a form of protest, even though they probably wouldn't make any impact in real life. While I still don't have a desire to see this myself, I'm hopeful that those who do watch it won't be walking into the dumbest entry in this franchise.   
WHO SHOULD SEE IT:  Dance aficionados who dig the idea of performers staging large scale numbers as civil protest. If you're a glutton for punishment and you have to see every "Step Up" film, then you should catch "Step Up Revolution."