Trailer Talk: Ridley Scott's 'Prometheus' Could Be This Summer's Next Big Blockbuster & More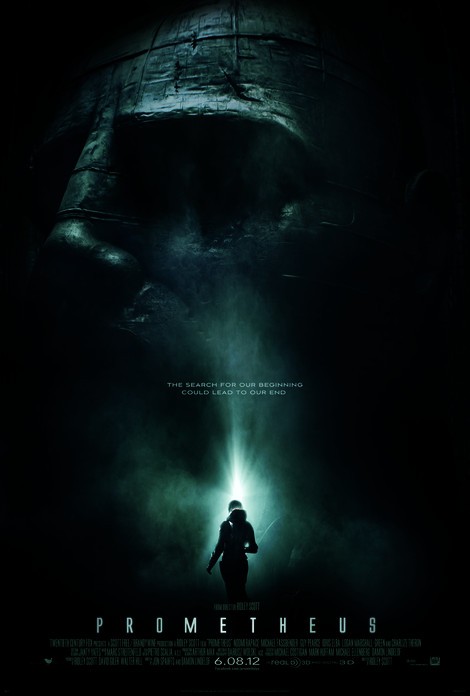 Arriving in theaters this week are Ridley Scott's highly anticipated sci-fi vehicle "Prometheus," the silly computer animated sequel "Madagascar 3: Europe's Most Wanted," the coming-of-age comedy "Lola Versus," the indie time travel comedy "Safety Not Guaranteed," the period piece drama "Bel Ami," the family relationship dramedy "Peace, Love, & Misunderstanding," and Todd Solondz's drama "Dark Horse."
Unfortunately my pick from last week, "Snow White and the Huntsman," was plagued by bad acting, lackluster action scenes, and farfetched concepts even for a fairy tale. Not only was it difficult to buy Kristen Stewart as "the fairest of them all" compared to Charlize Theron, but Snow White's character spent the whole movie relying on men, in spite of marketing that indicated she'd be a strong, independent female lead. For more of my complaints, check out my review, if you haven't already.
MY PICKS FOR THE WEEK: Prometheus and Safety Not Guaranteed
A team of scientists travel to the darkest corners of the universe on a fact-finding mission. Their goal is to learn more about mankind's origins on Earth.  After pursuing clues on an alien world, they uncover a threat which could destroy the human race.    
Director: Ridley Scott ("Alien," "Blade Runner")
Writers: Jon Spaihts ("The Darkest Hour") and Damon Lindelof ("Lost," "Cowboys & Aliens")
Notable Actors: Noomi Rapace, Michael Fassbender, Charlize Theron, Idris Elba, Guy Pearce, Logan Marshall-Green, Patrick Wilson
ORIGINALITY RATING: Medium. It has been said that "Prometheus" is/could be a prequel to Ridley Scott's own flick "Alien." The technology and alien bits in the trailer look similar enough to justify that claim. If it is indeed a prequel, this trailer indicates a return to the horror roots of the franchise with thumping music that builds ridiculous tension. Chills go down my spine when the music culminates in a score of haunting screams. With all of the really epic clips of conflict and the star-studded cast of the movie, I couldn't be more excited to see what could be this summer's next big blockbuster.
WHO SHOULD SEE IT: Sci-fi fans who love visually stunning pictures loaded with cool futuristic technology. If you worship Ridley Scott's previous genre efforts, and you're thrilled by the hints that this could be an "Alien" prequel, then you should see "Prometheus."                         
WHEN TO SEE IT: Opening night.