Trailer Talk: 'Magic Mike,' & 'Ted,' Display Originality And Promise
If you missed last week's dramedy "Seeking a Friend for the End of the World," you definitely need to see it. Lorene Scafaria does a smashing job in her directorial debut, crafting a movie that's both funny and poignant. For more of my thoughts, take a look at my review.
Continuing last week's format, Trailer Talk will now only discuss the wide release films coming to theaters. From now on, I'll only make note of indies and documentaries when I think they're worth watching in the theater.
MY PICKS FOR THE WEEK: "Magic Mike" and "Ted."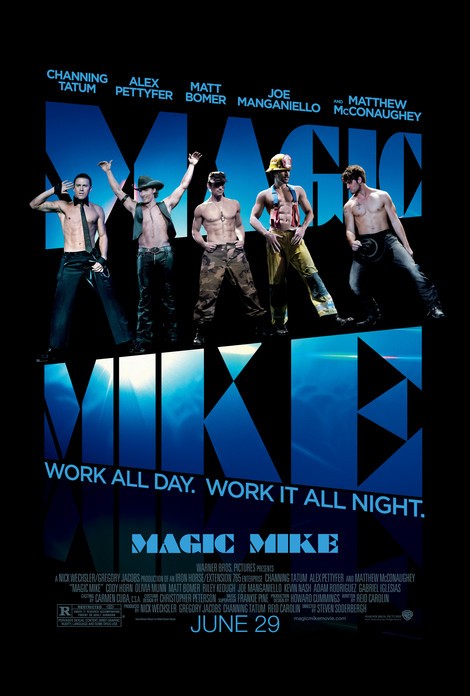 An experienced male stripper named Mike (Channing Tatum) tutors a newcomer (Alex Pettyfer) in how to party, seduce women, and earn easy money.
Director: Steven Soderbergh ("Haywire," "Contagion")
Writer: Reid Carolin ("Earth Made of Glass")
Notable Actors: Matthew McConaughey, Olivia Munn, Joe Manganiello, Matt Bomer
ORIGINALITY RATING: High. We've seen plenty of movies and television shows about female strippers, but "Magic Mike" is really the first big foray into the lifestyle of male exotic dancers. What makes this film even more fascinating is that it's loosely inspired by actor Channing Tatum's real experiences as a stripper. Based on the trailer, the flick seems focused on Mike's attempt to break out of stripping into a new career and into a genuine relationship, things that obviously won't come easily. The trailer doesn't contain any overly amusing exchanges between the characters, but it at least proves that this movie doesn't take itself too seriously. With a talented director like Steven Soderbergh at the helm, I'm confident "Magic Mike" will look great even if it doesn't turn out to have a compelling story.            
WHO SHOULD SEE IT: Viewers who are excited about this male cast showing skin. If enjoy Channing Tatum as an actor and you want to find out what his experiences were like as an exotic dancer, then you should watch "Magic Mike."