Trailer Talk: Explosive Conclusion Expected In 'The Dark Knight Rises,' & More
I took a break from the theater last week, so unfortunately I don't have any mini-reviews for you in this column. Although this week, you'll have the chance to see the epic conclusion to Christopher Nolan's Batman trilogy: "The Dark Knight Rises." You could also watch a documentary about a wealthy family's economic woes called "The Queen of Versailles," or a rock documentary about LCD Soundsystem frontman James Murphy called "Shut Up and Play the Hits."
MY PICKS FOR THE WEEK: "The Dark Knight Rises"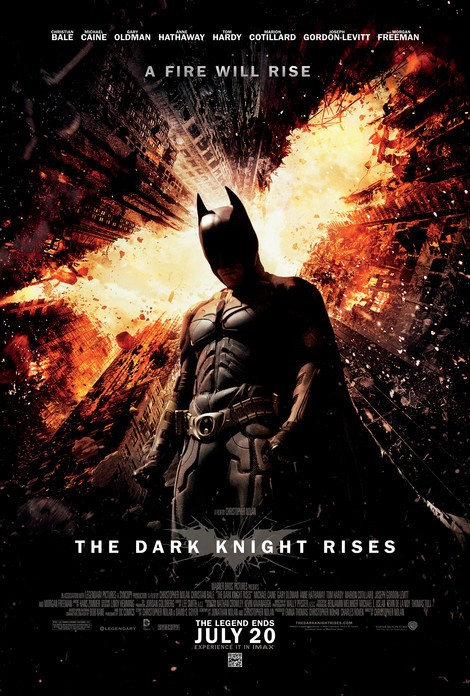 Eight years after the events of "The Dark Knight," a new villain named Bane (Tom Hardy) overwhelms the Gotham City police force, so Batman (Christian Bale) resurfaces to protect the city that considers him an enemy.
Director/Writer: Christopher Nolan ("Inception," "The Dark Knight")
Co-Writer: Brother Jonathan Nolan ("The Dark Knight," "The Prestige")
Notable Actors: Michael Caine, Gary Oldman, Morgan Freeman, Marion Cotillard, Joseph Gordon-Levitt, Anne Hathaway, Liam Neeson, Matthew Modine
ORIGINALITY RATING: Medium. After watching this trailer, "The Dark Knight Rises" seems very similar stylistically to the other films in Christopher Nolan's Batman series. However it promises a larger scale of carnage than we've seen before. There's an exploding football field, the Tumbler firing rounds at a huge building, escaped prisoners waving guns, and some sort of crazy Bat-jet. The trailer really lets us know that everything is going to hit the fan and bring the franchise to an explosive conclusion. I still don't know how I feel about Anne Hathaway as Catwoman, since I'm unsure how she'll portray the character, and I'm a little worried about how hard it is to understand Bane's voice. Overall though, I'm pumped to see this flick.  
WHO SHOULD SEE IT: Batman fans who've been anxiously craving a sequel to 2008's epic superhero flick "The Dark Knight." If you love Christopher Nolan's take on the Caped Crusader, and you're excited to see how the filmmakers wraps up his final Batman tale, then you should seek out "The Dark Knight Rises."