Trailer For Judd Apatow's 'This Is 40' Released, Features Megan Fox In Her Underwear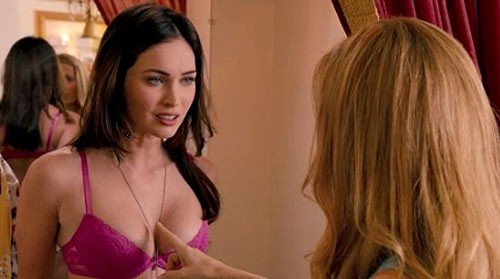 Why does Megan Fox look so amazing in just a bra and a tiny pair of panties? "I'm just young" she explains in the new trailer for Judd Apatow's This Is 40.

The film, which stars Paul Rudd opposite Apatow's real-life wife Leslie Mann, is a "sort-of-sequel" to 2007s Knocked Up; and focuses on the lives of Pete and Debbie a few years later.

This Is 40 opens December 21 and also stars Jason Segel, Chris O'Dowd, Melissa McCarthy, John Lithgow, Albert Brooks, and, of course, Megan Fox.

Check out the trailer...