Tragic : Robin Williams Dead At 63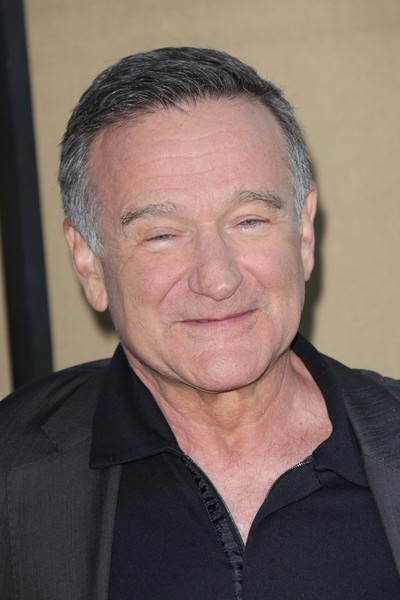 The Marin county Sheriff's office has confirmed that Robin Williams was found dead today at his home in Tiburon, CA. An anonymous call was phoned in just before noon today of an unconscious male in his home. Emergency teams arrived within minutes, and Williams was pronounced dead at 12:02. An investigation into the death is underway, but the coroner expects the results to be labeled suicide by asphyxiation.
Williams was a beloved family funnyman, known for everything from Patch Adams, to Aladdin, to Man of the Year and Mrs. Doubtfire. Two generations of families grew up and grew old watching and laughing at his movies. His passing is an utter tragedy, and lifelong fans and friends have already take to Twitter to mourn his passing. 
No!!! Robin Williams!?! Hoax? Please say so. :( :(

— deadmau5 (@deadmau5) August 11, 2014
RIP Robin Williams. Brilliant actor and comedian. Such sad news.

— Filter (@OfficialFilter) August 11, 2014
We all have different Robin Williams stories. It felt like there were so many of him and yet there will never be another one like him. #RIP

— Mike Drucker (@MikeDrucker) August 11, 2014
RIP Robin Williams. Truly a tragedy 

— Jessi Smiles (@jessismiles__) August 11, 2014
His death came as a shock to all, and fans by the millions are feeling a  bitter sting remembering all their favorite family movies with Robin. Others fondly remember laughing at his uproarious stand-up routines. Robin Williams will be  sorely missed - that is certain.
In the words of the much mourned actor "You're only given one little spark of madness. You mustn't loose it."
Williams was 63. Rest in Peace.
UPDATE: An official statement has been made by Robin's wife, Susan Schneider. It reads:
This morning, I lost my husband and my best friend, while the world lost one of its most beloved artists and beautiful human beings. I am utterly heartbroken. On behalf of Robin's family, we are asking for privacy during our time of profound grief. As he is remembered, it is our hope the focus will not be on Robin's death, but on the countless moments of joy and laughter he gave to millions.
We here at Starpulse truly hope both Susan and Robin's family find solidarity, hope and peace in the wake of their tragic loss.