Tracy Morgan's Mother Facing Home Foreclosure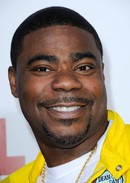 Funnyman Tracy Morgan's estranged mom is facing foreclosure on her home after failing to make $25,000 in mortgage payments.

Alicia Warden, 61, lost her job in Ohio last year and she has since fallen on hard times.
 
The 30 Rock star's sister Asia Morgan has now called on her famous brother to step in and help after bank chiefs moved to reclaim their mother's house.

Asia tells the New York Daily News, "My mom's house isn't extravagant, but it's her home. Her health is failing. She has diabetes, and her legs are giving out on her. This would be a drop in the bucket for Tracy... My mother did everything she could."

According to Asia, the funnyman offered to give Warden a one-time payment of $2,000 earlier this month but she turned down the meager sum out of embarrassment.