Tracy Morgan's Leg Not Amputated, Rep Calls Rumors 'Fabricated'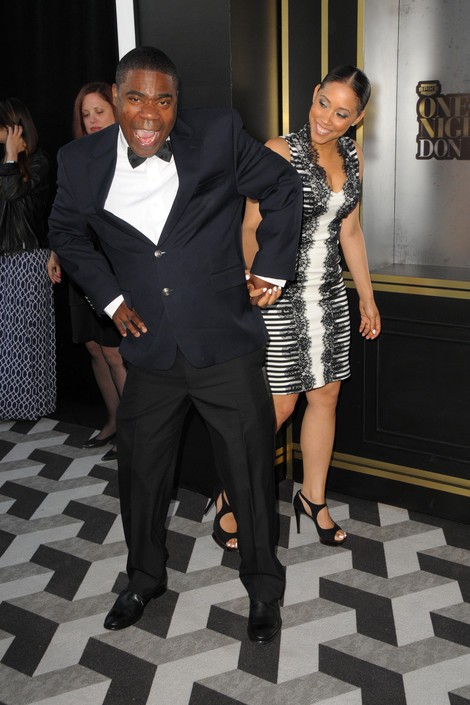 Tracy Morgan's representative has denied rumors the comedian has had his leg amputated following a deadly car accident over the weekend.
Morgan was in a limo bus Saturday morning on the New Jersey Turnpike when it was struck by a tractor-trailer and flipped. James Mcnair, a fellow comedian who writes material for Morgan, died in the crash.
Tracy's representative felt the need to deny rumors the comedian was having his leg removed due to the amount of damage it suffered. The statement reads, "Tracy remains in critical but stable condition. His fiancée Megan is by his side. The concern for his well-being has been overwhelming, but Megan is respectfully asking that the media await official word through these channels before speculating (mostly inaccurately) on his condition."
"Rumors about amputating his leg are completely fabricated. As we shared yesterday, Tracy had surgery on his broken leg. We are working closely with the incredible staff at Robert Wood Johnson University Hospital to share information when it is available. This recovery will be arduous and we hope that you can be patient during this difficult time. Thank you."
Yesterday it was reported the driver of the tractor-trailer fell asleep at the wheel after staying awake over 24 hours. The driver is facing several charges, including death by auto, and is free on bail.