Tracy Morgan's Fiancee Is Pregnant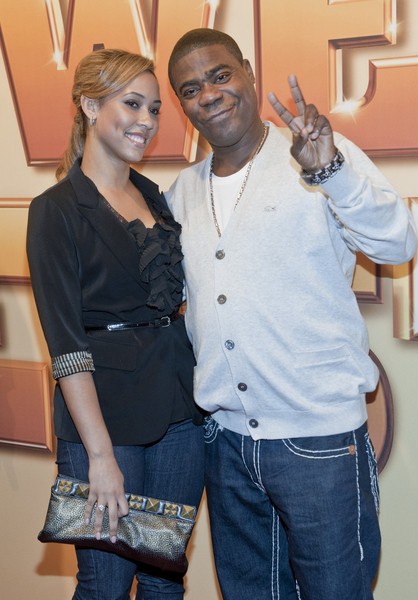 Tracy Morgan's fiancee Megan Wollover is pregnant and due to give birth to the couple's first child this summer.
The actor, 44, revealed the news to People.com on Thursday just hours before the series finale of his NBC show "30 Rock."
"I am over the moon excited and just want a happy and healthy baby and a safe delivery for Megan," he gushed.
Morgan and Wollover got engaged last year. Morgan has three adult sons with his ex-wife Sabrina: Bobby, Tracy Jr., and Chris.
In January 2012 the comedian had a health scare after fainting during a party at the Sundance Film Festival in Utah. His representative blamed that incident on exhaustion and altitude sickness. Morgan was hospitalized again in May for flu-like symptoms.
In addition to "30 Rock," Morgan was a member of "Saturday Night Live" and has starred films such as "Half Baked," "The Longest Yard," and "Death at a Funeral."