Tracy Morgan's Estranged Mother Turned Away From Visiting Him In The Hospital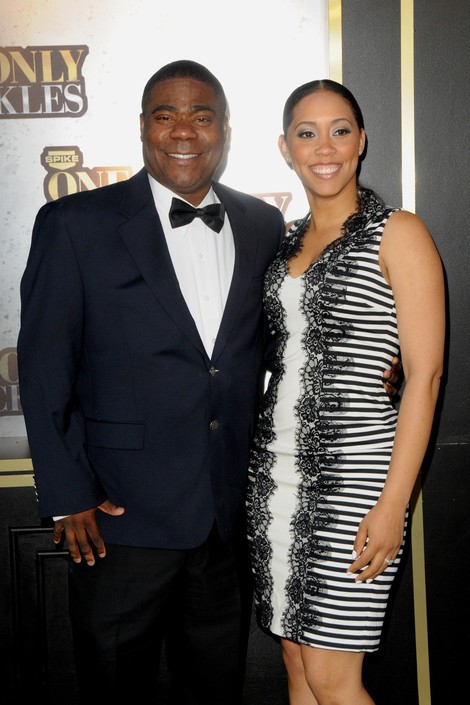 Tracy Morgan's mother hasn't been allowed to see her son as he recovers in a New Jersey hospital following a fatal car crash in the wee hours of Sunday morning.

The comedian and two friends were hospitalized and in critical condition following the crash, which left one man, Morgan's comedy writer James McNair, dead.

Morgan hasn't seen his mother, Alicia Warden, in over a decade, and she learned of the accident on television.

Warden went to see her son at the hospital on Sunday but Morgan's fiancee Megan Wollover turned her away and wouldn't allow the visit, but when his mother returned later Wollover allowed a five-minute visit with no alone time.

Warden was left angered, and she told TMZ.com that she just wanted the family to have some alone time.

"I wanted to pray over him and couldn't do that because so many people were in the room."

Kevin Roper, the driver of the Walmart tractor-trailer truck that hit Morgan's SUV limo, was charged with vehicular homicide and assault by auto. Roper pled not guilty to the charges in court on Wednesday.

The driver denies that he was driving for over 24 hours and claims that most of the bad press he's been getting since the crash is "because a famous person was involved."

"I was never charged at the scene of the accident because once again i was not guilty of any crime. Not until all the TV cameras came," Roper tweeted.