Tracy Morgan Upgraded To Fair Condition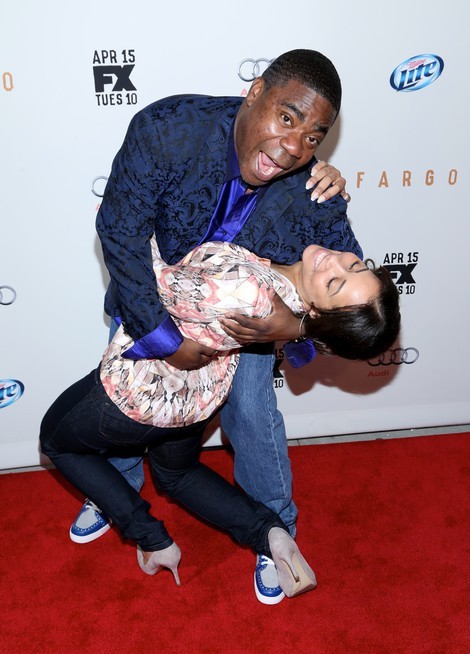 Tracy Morgan fans hoping for some good news have received it: the comedian has been upgraded to fair condition.
Morgan's publicist Lewis Kay said in a statement, via E! News, "Happy to pass along that Tracy has been upgraded to fair condition, which is a great improvement. His personality is certainly starting to come back as well."
Kay added that Morgan's assistant Jeffrey Millea has also been upgraded to fair condition. The Robert Wood Johnson University Hospital in New Brunswick, N.J. Revealed that fellow comedian Ardie Fuqua is still in critical condition.
The American Hospital Association describes "fair condition" as: "Vital signs are stable and within normal limits. Patient is conscious, but may be uncomfortable. Indicators are favorable," whereas "critical condition" may involve unconsciousness and unstable vital signs.
Since the automobile accident that claimed the life of comedian James McNair, details have been trickling out to the media. The tractor trailer driver involved in the incident was allegedly awake for over 24 hours at the time of the crash and was practically sleeping at the wheel. He faces the charge of death by automobile and has pled not guilty. While Morgan's leg was basically crushed in the crash, his representatives are adamant that he will not be facing an amputation after doctors performed surgery hours after the incident.
Morgan still faces a lengthy rehabilitation, but we are glad to hear he's on the path to good health.