Tracy Morgan Showing Signs Of Improvement, Says Publicist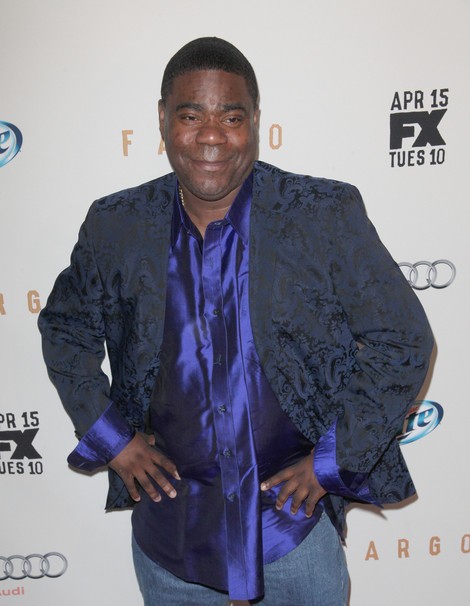 Tracy Morgan's condition is improving, according to his publicist. The actor-comedian was involved in a serious car crash last weekend, and he has a broken nose, ribs, and femur.
Earlier this week, rumors circulated that his leg had been amputated, but they were later denied.
His represenative Lewis Kay told CNN: "Today was a better day." Kay added that doctors are optimistic about Morgan's recovery; however, he is expected to remain in the hospital for several more weeks.
On June 7, the star was in a limo with four others on the New Jersey Turnpike when his vehicle was struck from behind by a Walmart truck. His pal, comedian James McNair, was killed in the crash.
The truck driver, Kevin Roper, has been charged with vehicular homicide and assault. He pleaded not guilty on Wednesday.  Roper was awake for 24 hours prior to the crash and reportedly fell asleep at the wheel.
Meanwhile, his estranged mother Alicia Warden was barred from spending a few minutes alone with him in the hospital. "I wanted to pray over him and couldn't do that because so many people were in the room," she told TMZ. The two haven't spoken in over 10 years.
Morgan is known for his seven-year stint on "Saturday Night Live" as well as films including "Cop Out." He also starred on the popular NBC series "30 Rock."