Tracy Morgan Says 28 Thanksgiving-y Things - Watch It!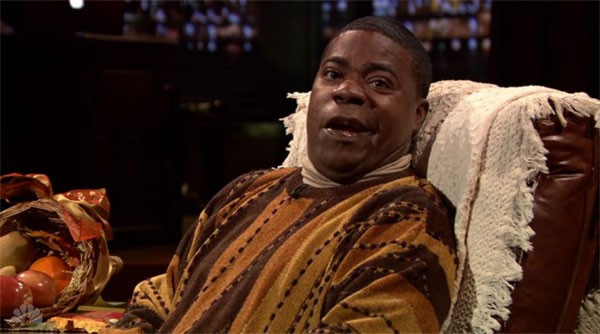 In honor of Thanksgiving, Tracy Morgan appeared on "Late Night With Jimmy Fallon" and reeled off a list of things that make us all think of the holiday.
The comedian's list includes the obvious - turkey, stuffing, mashed potatoes, giblets, and the horn of plenty - but it also includes some humorous things, such as his Uncle Reggie's brussel sprout farts.
Morgan also talks about the Macy's Thankgiving parade. "You better keep that Snoopy ballon away from my Underdog  or he's going to try and sniff his butt," Morgan declares. "Ha, ha, ha. That's hilarious."
Check it out below: