Tracy Morgan Remains In Critical Condition, Driver Of Truck That Caused Accident Charged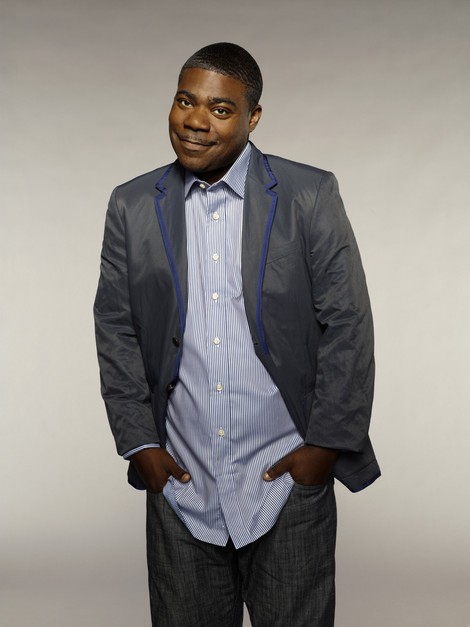 Tracy Morgan remains in critical condition following a fatal car accident in New Jersey early Saturday morning, but the star's rep says he's in good hands.

Morgan was airlifted to a nearby hospital after the wreck, during which the SUV limousine he was riding in was struck by a Walmart tractor-trailer truck after the driver fell asleep at the wheel.

The "30 Rock" star's limo was one of six vehicles involved in the crash, which killed one of the passengers in the limo while critically injuring three others.

Authorities confirmed that James McNair, Morgan's comedy writer, was the passenger who died.

Morgan was en route to his New Jersey home after a performance in Dover, Delaware Friday evening.

"Tracy remains in critical condition at Robert Wood Johnson Hospital. He sustained these injuries in an accident that occurred early this morning as one of several passengers in a chauffeured SUV returning from a tour date in Delaware," Morgan's rep said in a statement.

"His family is now with him and he is receiving excellent care," the rep added. "We don't anticipate much of a change in his condition today but will provide a further update once more information becomes available."

Limo driver Tyrone Gale, told ABC News that he attempted to help Morgan and the others out of the vehicle, which ended up on its side, but he "couldn't reach them."

"I climbed around and heard Tracy screaming for help," Gale said. "I climbed up on the body of the limo bus... but I couldn't reach them."

The driver of the Walmart truck has since been charged with one count of vehicular homicide and four counts of assault by motor vehicle and had his bail set at $50,000.

"I just remember the impact," Gale added. "We didn't know which way was up, which way was down.

"I don't know if we flipped several times or one time. I saw the condition of everybody and I knew it would just make it worse if I tried to pull them up and out of the vehicle."

Walmart has issued a statement to TMZ.com, saying it would "do what's right for the family of the victim and the survivors in the days and weeks ahead" if the accident investigation determines it was their driver's fault.