Tracy Morgan Hospitalized In Colorado, 'Sorry' For Canceling Stand-Up Show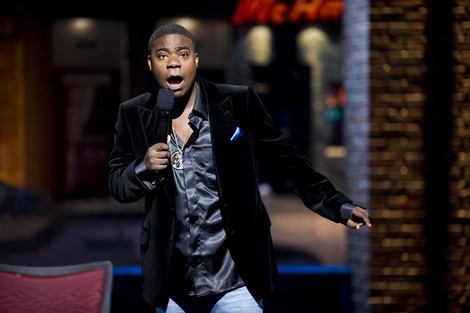 Tracy Morgan axed a stand-up show in Denver, Colorado, Saturday after he was hospitalized with flu-like symptoms. The "30 Rock" star, who has diabetes, was also treated for dehydration and was released after several hours.
 
Morgan was too weak to perform and had to cancel a show in the city that night, according to TMZ.com. He was photographed in a wheelchair at Denver International Airport on Sunday.
 
Morgan had a health scare in January after fainting during a party at the Sundance Film Festival in Utah. His representative blamed that incident on exhaustion and altitude sickness.
On Monday he tweeted, "Feeling a little better.. had to call in sick on Saturday. I'm sorry I had to cancel. Love you Denver. I'll make it up to you."