Tracy Morgan Apologizes For Homophobic Rant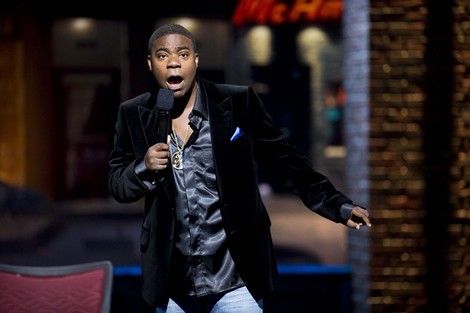 Tracy Morgan has apologized following an angry response to his homophobic rant during one of his stand-up acts.
A detailed account of the night written on Facebook by a man named Kevin Rogers was brought to the media's attention. You can read it here (warning: strong language).
The outcry is mainly over a portion of the act wherein Tracy said "that the gays needed to quit being p—ies and not be whining about something as insignificant as bullying," as well as "if his son that was gay he better come home and talk to him like a man…or he would pull out a knife and stab that little [n-----] to death."
"I want to apologize to my fans and the gay & lesbian community for my choice of words at my recent stand-up act in Nashville. I'm not a hateful person and don't condone any kind of violence against others," Morgan said in a statement. "While I am an equal opportunity jokester, and my friends know what is in my heart, even in a comedy club this clearly went too far and was not funny in any context."