Tracy Morgan And Betty White Get Playful In New York Magazine (Video)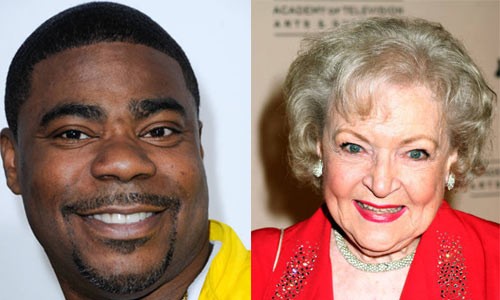 Tracy Morgan and Betty White got a little playful for their New York Magazine photo shoot, including a role-reversal that had Tracey in a dress and Betty in a gangster outfit.
A behind-the-scenes video captured the duo as they posed in serious and playful shots for the magazine. Things got a little silly when Betty groped at Tracy's chest before saying "Just so you know, this is a one-sided game." Tracey then took off his shirt for the next photo.
It's part of a "Televisionaries" issue that also includes Modern Family, Dexter, The Good Wife, Parks and Recreation, Breaking Bad and Party Down.