Traci Lords Gets Naughty With New Music
It's been 30 years since 15-year-old Ohio-born Nora Kuzma began modeling in the nude, ultimately leading to a controversial career as a porn star and Penthouse cover girl. Kuzma, who famously goes by Traci Lords, has successfully transformed herself from scandalous Lolita to a respected Hollywood actress in her own right.
As an actress, many remember her from John Waters' 1990 cult classic Cry-Baby, where the blonde bombshell played rockabilly's bad girl Wanda Woodward opposite Johnny Depp. In addition to appearing in a slew of movies and television shows, Lords has recorded music, which Jane's Addiction front-man Perry Farrell ultimately recalled she was "making electronic music and spinning records long before Madonna ever got the idea."
What is the now-married mother up to now? Her recent project is Traci Lords Presents M2F2 (Music To F-K To), a collection of songs she curated to set the right move on the dance floor. Starpulse briefly chatted with Lords about heating up the summer season with her new collection.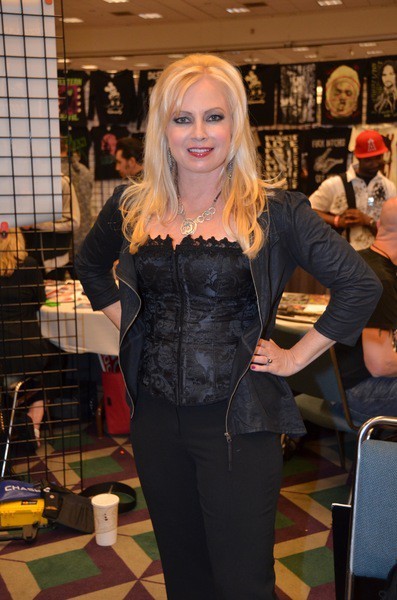 While some people may want to hide from their past, you specifically are open about your involvement with the adult entertainment industry. Is this a conscious choice?
Traci Lords: What would be the other choice? To deny it? It is a subject that people are fascinated with! I think it says more about them than me...
How do you feel about those who purposely choose to hide it for the sake of attempting to launch a career in music or mainstream film?
Traci Lords: I think 'hiding' from anything is exhausting. And it is impossible if you are a public person. And how do you feel about people associating you with sex first before anything else? It doesn't surprise me at all! It's always the first impression, right?
Many fans, women in particular, still remember you from Cry-Baby, and continue to adore your character.
Traci Lords: Thank you! I love that Wanda Woodward is a hero to many woman and girls.
How do you feel about garnering such a strong loyalty from women?
Traci Lords: I'm really touched by it! I loved playing Wanda and it makes me smile that people so relate to her.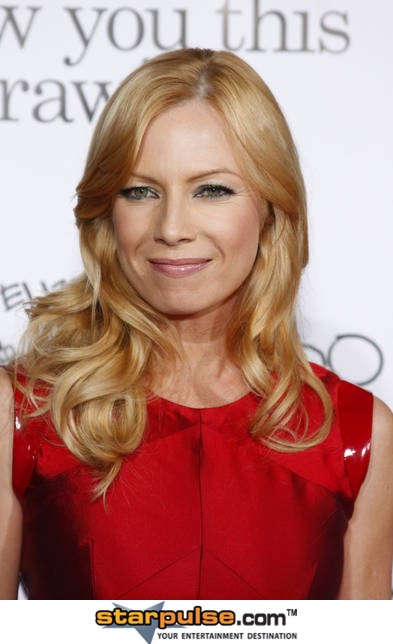 I hear you're putting together a show for Vegas. Can you tell us a little bit more about what audiences can expect from Traci Lords in Sin City?
Traci Lords: They can expect an outrageous, fun, sexy and very smart show!
In a previous interview, you stated that sex is in everything you do. Could you talk more about that?
Traci Lords: Sex is power, passion and love to me...as is life. I respect the power of sensuality.
How does it continue to play an influential role for you as an actress, musician and writer?
Traci Lords: It is the core of my passion for all things creative. And it is something I respect and guard carefully-these days.
Do you believe women of today aren't fully sexually liberated or is it being overdone by pop culture?
Traci Lords: Yes and no. This is a great time for change and evolution. I think it is impossible not to think of the recent gang rape of a young woman in India, the Steubenville Ohio 'Rape Crew' and countless other violent/sexual crimes in the news. We still have work to do..
What prompted you to create M2F2?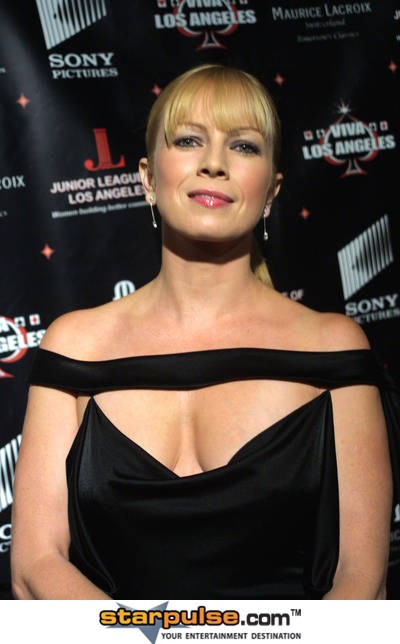 Traci Lords: M2F2 is a fun, sexy romp. The best way to enjoy it is to listen from start to finish. It has a smooth intro and builds into a slinky groove. It's love music.
How do you feel about Measure B? Do you believe it's beneficial for those in the sex industry, as well as the state of California or no?
Traci Lords: It's a ridiculous waste of money. It is impossible to enforce.
Which outlet do you feel most complete in, acting or music, and why?
Traci Lords: I welcome all mediums of entertainment. I'm grateful to have an audience!
To this day, the media continues to talk about your past, specifically how a teenager manage to land on the pages of Penthouse Magazine. Is there anything about that experience you would have done different, if given a second chance for a do-over of sorts?
Traci Lords: For a 'do over' I would have to be born to different parents and have a different spiritual path. That said, I absolutely would have preferred to have been protected and educated.
Is there anyone you would want to collaborate with musically?
Traci Lords: Moby!