Trace Cyrus And Brenda Song Call Off Their Engagement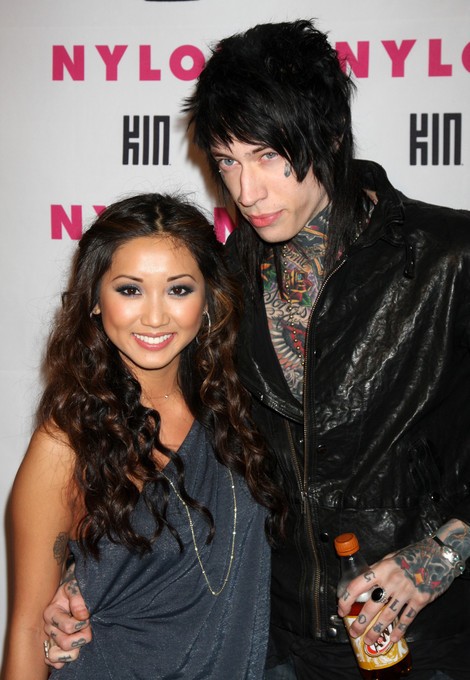 Miley Cyrus' half brother Trace and his fiancee Brenda Song have called off their engagement and gone their separate ways.

The tattooed Ashland High singer issued a statement on Monday confirming his split from The Social Network star.

"Brenda and I have decided to go our separate ways," Cyrus says in the statement. "We split up a couple of months ago. We will continue to focus on our careers. I wish Brenda the best and much success in the future. I hope everyone can respect our privacy about this situation. Thanks so much."

The couple's breakup comes on the heels of Miley's announcement of her engagement to actor Liam Hemsworth.

Trace, 23, and Brenda, 24, were engaged last October; and only this past January the rocker said that the couple weren't planning to rush things along and that they were happy together and practically married already.

"When I asked her (to marry me), I told her, 'I don't care if we get married tomorrow, two weeks from now, a year from now or 10 years from now; it doesn't matter,'" he said. "We feel like we're almost married right now... I'm happier than I've ever been."