'Toy Story 3' Wins Top Golden Tomato

Toy Story 3 has been named film critics' top pick of 2010 at the Golden Tomato Awards.

The animated Pixar movie was named the best-reviewed film in wide release of 2010, a prize presented annually by popular movie website RottenTomatoes.com, which compiles press reviews to measure the percentage of favorable critiques.

Editor-in-chief Matt Atchity says the latest Toy Story installment earned positive reviews from 99 per cent of critics, beating out David Fincher's The Social Network, which garnered 97 per cent.

The Facebook-inspired film didn't miss out completely - it landed the Golden Tomato in the drama category.

Other winners announced on Tuesday include The Coen brothers' western True Grit, graffiti artist Banksy's documentary Exit Through the Gift Shop and Last Train Home, a documentary about Chinese migrant workers.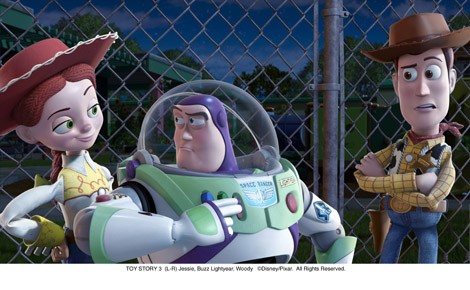 Click Here For More Toy Story 3 Pictures