Tough Guy Bruce Willis Is A Softy Pushing His Daughter's Baby Carriage In NYC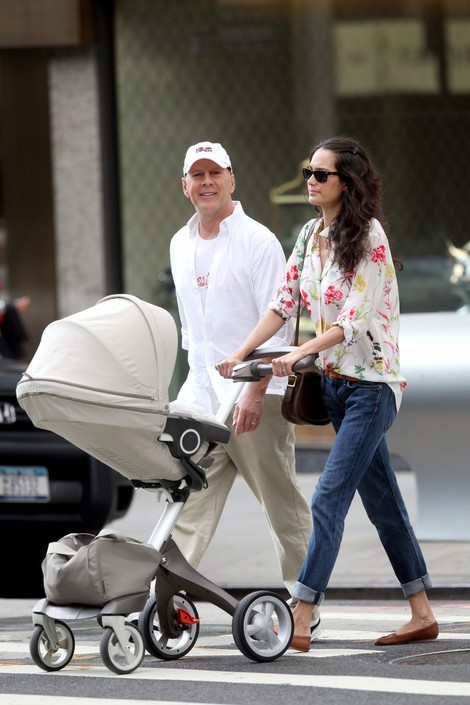 We spotted Bruce Willis and his wife Emma Heming strolling down Madison Avenue in New York City with their baby girl Mabel Ray on Wednesday.
The couple did a little bit of shopping at Barney's, and "The Expendables 2" star appeared to be in good spirits. However, he did end up confronting a photographer.
Willis, 57, married Heming, 33, in 2009. Their baby - Willis' fourth daughter - was born in April. Last month, his daughter Scout was sentenced for underage drinking and possession of a fake ID in NYC. She was 20 at the time of the crime.
Meanwhile, his ex-wife Demi Moore is dating New Zealand actor Martin Henderson while she moves on from her marriage to Ashton Kutcher.