Tori Spelling's Rep Slams 'Secret Tummy Tuck' Reports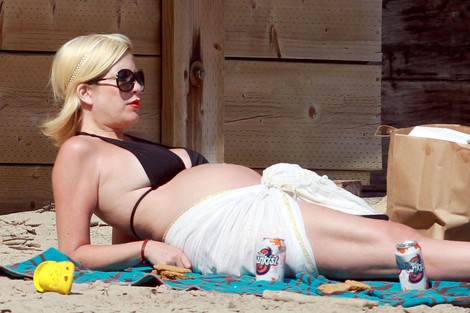 A representative for actress-turned-reality TV regular Tori Spelling has dismissed reports her post-pregnancy hospitalization earlier this month was for cosmetic surgery.

The former Beverly Hills, 90210 star went under the knife on September 15th to treat complications relating to the Caesarean section she had for her fourth child, son Finn, on August 30th.

Editors at Star magazine reported Spelling underwent a "secret tummy tuck" to regain her figure after four kids, but her spokesperson has moved swiftly to slam the report.

Her rep tells GossipCop.com the article is "not true" and "completely fabricated."

Spelling took to her online blog on Thursday to thank fans for their support during her health crisis and to reveal she has since been discharged from the hospital.