Tori Spelling's Reality Show To Center On Husband's Cheating Scandal, Stint In Rehab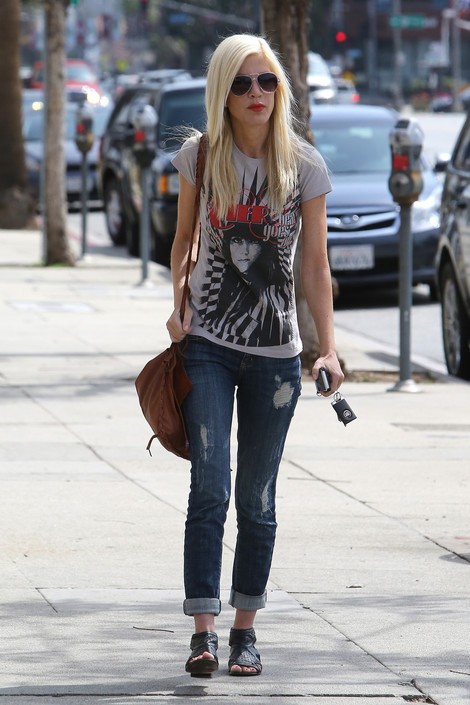 Tori Spelling is getting personal in her upcoming reality TV series "True Tori." She and her husband's Dean McDermott's recent marriage problems will be the main focus of the new program.
The six-episode series will address reports that McDermott cheated on her and will take place after he leaves a rehab facility that he checked into for "personal reasons" in January 2014.
Lifetime network issued the statement: "Tori has made the courageous decision to allow the audience to witness the most difficult and unpredictable period in her life.
 
"Intimate, raw, emotional and completely real, Tori will tell her story for the first time as it should be told - by her. Since viewers will be seeing events almost immediately after they occur, nobody knows how the drama will unfold - not Tori, not Dean - and only time will tell if Tori and Dean's marriage survives."
The couple have been married for seven years and have four children - Liam, six, Stella, five, Hattie, two, and 20-month-old Finn.
The pair have documented their lives on television since 2007 in "Tori & Dean: Inn Love," "Tori & Dean: Home Sweet Hollywood," "Tori & Dean:...Still Inn Love," and "Tori & Dean: sTORIbook Weddings."
"True Story" will premiere on Lifetime on April 22.