Tori Spelling To Launch Clothing Line For Babies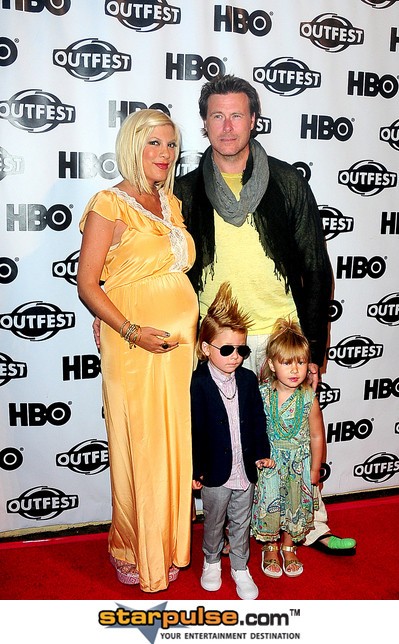 Pregnant actress and reality TV star Tori Spelling is turning fashion designer to launch her own line of baby clothes.

The former Beverly Hills, 90210 regular, who is expecting her fourth child with husband Dean McDermott, has teamed up with bosses at JCPenney to release a collection which will feature items for newborns, infants and toddlers.

Spelling admits she was driven to get creative herself because she struggled to find trendy and eye-catching outfits for her young ones that were also affordable.

She tells People.com, "I searched everywhere and found it hard to believe that most baby clothes are still pastels with boring prints. I knew right away I wanted my babies in bright pops of color and fun, bold prints."

And her three kids have been vocal about what mom should include in her range: "Stella even weighs in on the designs. Hattie is the perfect model, while Liam always wants everything to be cozy. I made sure all the clothes are comfortable, but also chic."

Little Maven by Tori Spelling will go on sale on September 1st.