Tori Spelling & Jennie Garth To Reunite For ABC Family's 'Mystery Girls'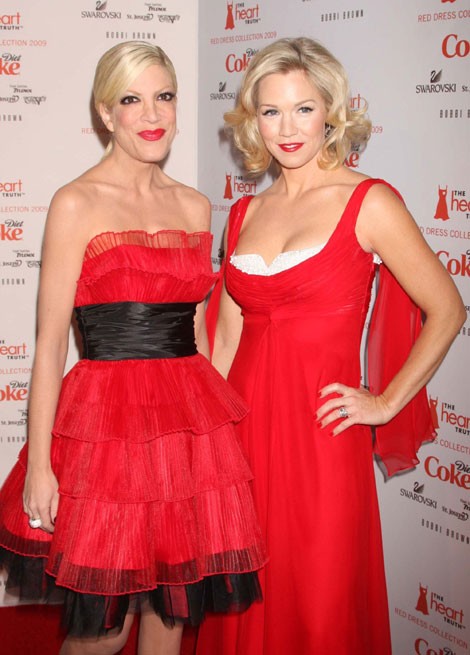 Former "Beverly Hills, 90210" co-stars Tori Spelling and Jennie Garth have been cast in ABC Family's comedy pilot "Mystery Girls."
The show will center on a former starlet who is roped into solving crimes with her former mystery TV show co-star when a witness to a crime will only speak to the infamous "Mystery Girls," which was the highest rated series of the 1990's.
Spelling will play Holly, who is desperate to regain her former fame and plans to resurrect her life by using her acting skills and crime "experience" to open a detective agency.
Now she just has get Charlie (Garth), her former co-star-turned suburban housewife and mother, on board with the plan.
Spelling and Garth will also serve as executive producers on the series. "Mystery Girls" is expected to start filming next month.
Since "Beverly Hills, 90210" ended in 2000, Spelling has appeared in numerous made-for-TV movies and programs, including the short-lived "The Help." Garth starred in the popular TV show "What I Like About You" (opposite Amanda Bynes) from 2002-06, as well as the "90210" remake.