Tori Spelling: 'I'd Like To Move To A Farm'

Actress Tori Spelling longs to leave her glamorous life in Los Angeles behind and move to a quiet farm in the countryside.
 
The daughter of late TV mogul Aaron Spelling documents her married life with Dean McDermott in the reality TV series Tori & Dean: Home Sweet Hollywood.

However, Spelling admits she has an "alter-ego" who dreams of abandoning the city to raise farm animals in the country with their two kids.

She says, "Show business has been my life and I love doing it but I have this other side that wants to be the soccer mom and live in a small town, take my kids to carpool and just be home and cook dinner every night."

"I kind of wish I could balance both. I'd like to move to a farm. It's one of my dreams. I want to raise animals (like) chickens goats, horses, sheep. Why not?"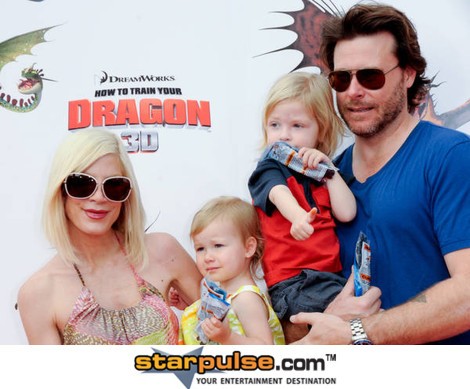 Click Here For More Tori Spelling Pictures