Tori Spelling & Dean McDermott Sued For $60 Million For Stealing Wedding Show Idea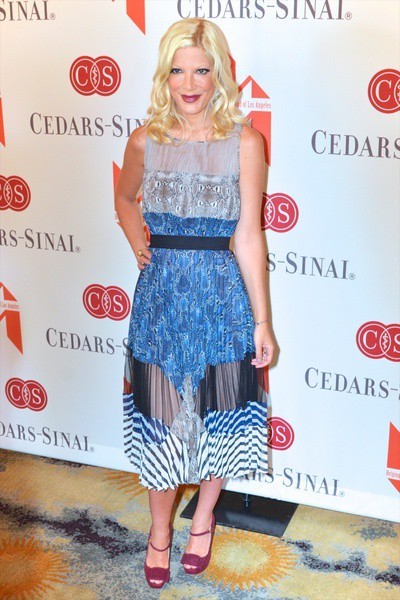 Tori Spelling and her husband Dean McDermott are coming under fire for their reality TV show "Tori & Dean's "sTORIbook Weddings."
Denny O'Neil Jr., Jake P. Hall and Charles W. Malcolm have filed suit against several companies, including the couple's Life In A Bowl Productions, claiming the show was a stolen idea they came up with.
According to the Hollywood Reporter, the trio seeks $60 million for what they believe was a breach of contract. In 2007, O'Neil, Hall and Malcolm registered the same idea for a show called "Wedding Rescue," which would've starred Spelling and McDermott.
Spelling and McDermott's show aired in 2011 and followed the couple as it created dream weddings. The pair recently celebrated its seventh wedding anniversary. McDermott gave his wife an 18 carat gold ring with a spinning ball, featuring over 150 small diamonds.