Tori Spelling Adopts Baby Pig Hank Who Sleeps On Her Bed

Tori Spelling has welcomed a new addition to her family - she's adopted a piglet.
 
The reality TV star, who is currently expecting her third child with husband Dean McDermott, has taken in a nine-month baby pig, left behind by a couple who moved to a place that didn't allow pets.
 
She tells E!, "Hank is super smart. He learned to use our doggy door within 20 minutes of getting him home. He is curious yet very docile for his age... He's a total 'lap pig' and insists on sleeping on the bed. He's really pampered and funny!"
 
The actress isn't the first star to take on the farm animal - Paris Hilton has a pig named Princess Pigelette and George Clooney once had a 300 pound potbellied pig named Max, which was a gift from ex-girlfriend Kelly Preston.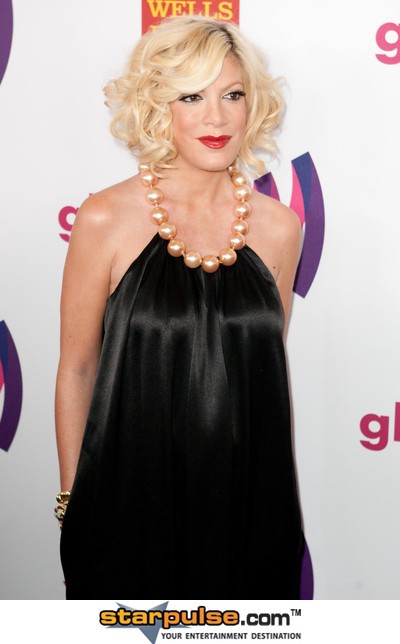 Click for more great Tori Spelling pictures: