Tori Amos' Musical Postponed Indefinitely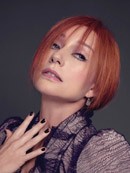 Tori Amos' musical has been shelved indefinitely over fears it won't be ready to hit the stage in London in April.

"The Light Princess," an adaptation of a 19th century fairytale, was scheduled to open at the National Theatre next spring, but now there's no date for the production's bow.

A spokeswoman for the National Theatre says, "Development is continuing on 'The Light Princess' and we'll announce a new date for the production in due course."