Topless Woman Crashes Robert Pattinson's Film Premiere In Cannes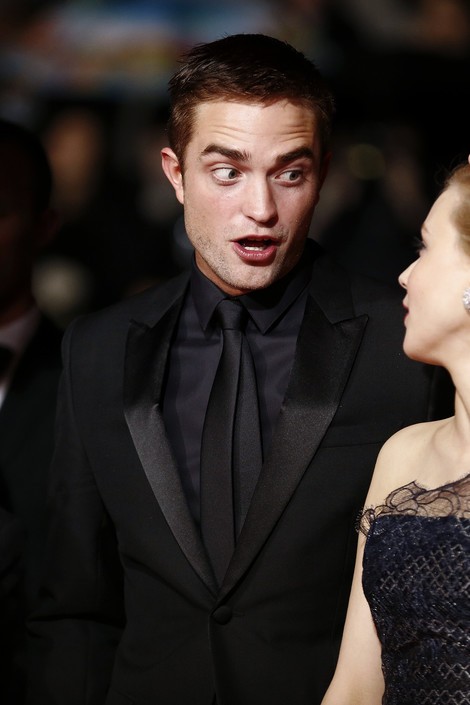 Robert Pattinson and his "Maps To The Stars" co-stars got an eyeful at their film's premiere in Cannes on Monday. A woman crashed the red carpet and bared her breasts during the popular film festival.
The unnamed individual wore a blonde wig, crimson lipstick smudged on her face, one shoe and tape reading "fragile" wrapped around the bottom half of her body. (Check out her photo on page 2.)
Several attendees were amused by the spectacle, but it's unknown whether the film's cast was actually aware of the incident. Mia Wasikowska and John Cusack were also there for the premiere.
The topless lady posed for photographs before security removed her from the red carpet.
It isn't the first prank of the 67th annual film festival. On Friday, Ukrainian TV journalist Vitalii Sediuk crawled under actress America Ferrera's gown while she posed for photos alongside her "How to Train Your Dragon 2" castmates. She was good humored about the incident.
"Maps to the Stars" is about two child actors  who get caught up in Hollywood's dark side.
Check out the topless woman on page two (NSFW)...