Top Witches From TV And Movies – Happy Halloween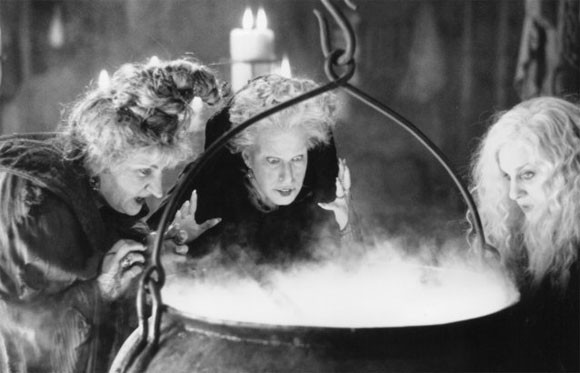 What sort of spell do witches hold over us? We find them fascinating, scary, and often times sexy.
These ladies, and men as well, don't just haunt our dreams, they find shelter in movie theaters and in our living rooms, and we welcome them into our imagination.

So which witches have what it takes to make our list? Let's not waste another moment; it is time to get bewitched, bothered, and bewildered:
Hocus Pocus (1993)
The Sanderson Sisters: Winifred, Sarah and Mary
(Bette Midler, Sarah Jessica Parker, and Kathy Najimy)
Originally planned as a TV movie, "Hocus Pocus" was brought to the big screen with the help of a famous celeb called Bette. She was the head of this trio of baddies whose plan was to literally suck the lives out of all the children of Salem. From siren songs to the ability to raise the dead, these women were not a force to be fooled with. A pre "Sex and the City" Sarah Jessica Parker is a particular highlight as the ditzy Sarah Sanderson. Oh, and lest we forget a certain musical number. If this is how spells are cast, sign us up!