Top Visual Effects Oscar List Includes ' Alice in Wonderland,' 'Hereafter,' & 'Inception'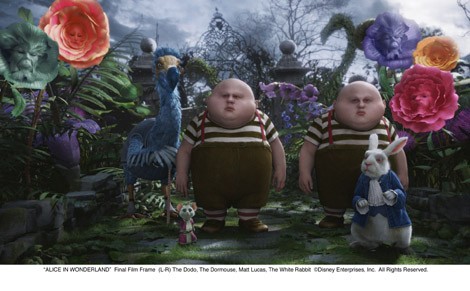 Alice in Wonderland, Hereafter and Inception are among the seven films on the shortlist for this year's Best Visual Effects Oscar.
 
Announced by the Academy of Motion Picture Arts and Sciences on Wednesday, the list also includes Harry Potter and the Deathly Hallows Part 1, Iron Man 2, Scott Pilgrim vs. the World and Tron: Legacy.
 
The nominations are announced at the end of January.