Top TV picks, April 10-16, '11: Maternity Concierge Rosie Pope Gives New Moms A Little help, On 'Pregnant in Heels'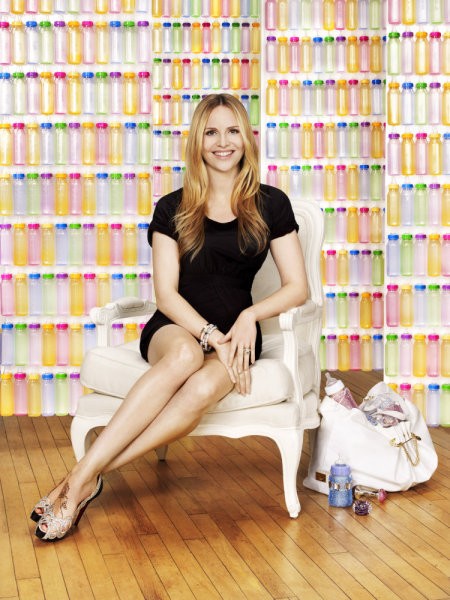 "Pregnant in Heels" is the show you should be watching this week. The show premiered on BRAVO last Tuesday, but it only took five minutes to realize that seven days between episodes was going to feel like a lifetime. The series, which follows maternity concierge Rosie Pope as she deals with some of the toughest mommies in Manhattan, airs on BRAVO on Tuesdays.
Not only is Rosie Pope adorable, but her clients are hilarious. Rosie must be known for the woman who can make anything baby-related happen because on the premiere she had a couple coming to her for help choosing a name, which for Rosie including creating a focus group.
What did I miss last week? 'Biggest Loser' automatic elimination, America's decision shocks 'American Idol' judges, 'Jersey Shore' spin-offs and more …
Top 5 TV picks, April 3-9, 2011
First, viewers got a look inside the lives of the Kardashian sisters; then, it was all about Khloe and Kourtney; and most recently, viewers got hooked on the lives of Kim and Kourtney; but it's the newest Kardashian series that looks the most adorable. On Sunday, "Khloe and Lamar" will welcome America into the lives of the middle Kardashian sister and her NBA player husband as they enjoy life as newlyweds, talk about starting a family and struggle with Khloe's brother taking over their home.
Everyone is searching for their perfect happy ending, but what happens when things don't go as planned? How will the couple cope, and, more importantly, how will the friends of the couple cope? Those are the questions ABC is posing with the hilarious and adorable new comedy "Happy Endings," which premieres Wednesday.  In the series premiere, the marriage of Alex and Dan, the glue of their small group of friends, comes to a screeching halt when Alex leaves Dan at the altar.
"Pregnant in Heels" airs Tuesday on BRAVO. This week, Rosie works with a mother to balance a demanding workload and demands of motherhood and helps an expecting couple heat things up in the bedroom.
Can't get enough of "Teen Mom 2"? Neither can I, so I'm recommending watching the "Season 1 Unseen Moments" episode Tuesday on MTV. The episode, which will be hosted by Dr. Drew, will be full of funny moments with the teen moms, funny moments with the babies and, no surprise, a lot of arguing.
It is down to the final two couples on "Shedding for the Wedding," and on CW on Wednesday, viewers will see which of those couples will win the wedding of their dreams. The remaining couples are Team Fun & Games (down 77 pounds total) and Team Eco-Lovers (down 91 pounds total), and it will be the scale that determines who walks away with the wedding. As well as the final two final weigh in, the first seven eliminated couples will return to weigh in to win a dream honeymoon.
*Please check your local listings for shows' exact times
Follow Amanda on Twitter and Facebook for TV recaps, news and interviews