Top TV & Movie Secretaries In Honor Of Administrative Professionals Day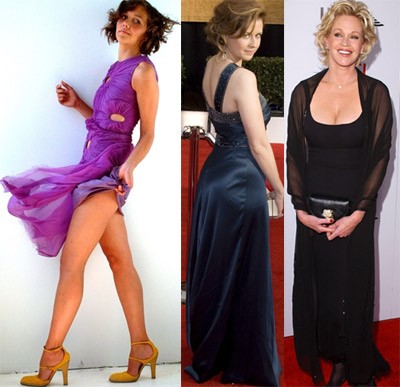 They work hard. They keep things in order. They are oftentimes unappreciated. In honor of Administrative Professionals Day (April 21), here are the 10 best and memorable TV and movie secretaries, receptionists and personal assistants.

TV
Sydney Andrews (Laura Leighton) Melrose Place

Let's do this list right by starting with some crazy. Sydney was the schizophrenic secretary who made her bitchy boss Amanda Woodward (Heather Locklear) look like a princess. With all that dying, coming back to life, murdering and plenty of revenge sex, who wouldn't want this chick answering the phone and scheduling meetings?

Jennifer Marlowe (Loni Anderson) WKRP in Cincinnati
Very blonde, very busty and very gorgeous, Jennifer was, surprisingly, very well adept as a receptionist, handling all of the shenanigans that took place at WKRP with ease and collectiveness, unlike her boss Mr. Carlson (Gordon Jump). On top of that, she was the radio station's highest paid employee. You go girl.

Cerie Xerox (Katrina Bowden) 30 Rock

Unlike Jennifer Marlowe, Liz Lemon's (Tina Fey) personal assistant Cerie leans more on the inept side of administrative duties. She's lazy, insensitive and doesn't necessarily respect Liz. But Cerie does carry a sweet naïveté, which makes her fairly likeable with viewers. Plus, she doesn't wear a bra. And she only dates men who drink Snapple. How can you not like that?

Pam Beesley (Jenna Fischer) The Office
OK, so Pam is now technically a sales representative at Dunder-Mifflin Paper Company, but she was the friendly yet often frustrated receptionist at the company during the beginning of the series. Whether in sales or at the front desk, Pam remains cute, put together and artistic, and she's the perfect match for co-worker Jim Halpert (John Krasinski), whom she eventually married and had a baby. Aww.

Jane Hathaway (Nancy Culp) The Beverly Hillbillies
Jane was the predecessor of TV secretaries. As personal assistant to one of the most demanding small-screen bosses, Mr. Drysdale (Raymond Bailey), Jane never hesitated to do whatever Drysdale asked her, no matter how absurd. A boss' dream? Yes. A role model to other assistants? Meh. But she did drive a sweet convertible, even though it never did get her a man.

MOVIES
Lee Holloway (Maggie Gyllenhaal) Secretary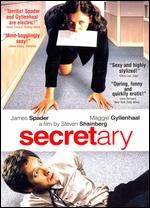 Even though she was socially awkward and not too skilled at typing, Lee  did manage to do two things: Arouse her boss E. Edward Grey (James Spader) and partake in a BDSM (bondage, domination, sadism, masochism) relationship with him. Sans the BDSM thing, many secretaries can do that. But Lee did it by being the odd girl out. Take that, Jennifer Marlowe.

Marion Crane (Janet Leigh) Psycho
We know Marion's fate at the end of the movie (damn that Norman Bates and his "mother"). But before that infamous shower scene at the Bates Motel, she was the stylish 30-something secretary of a real estate office who embezzles a boatload of money, which subsequently leads to her doom.

Janine Melnitz (Annie Potts) Ghostbusters
Working in an office that specializes in ghost hunting for three eccentric parapsychologists, Janine, for the most part, remains civil. On taking a call from someone who apparently saw something that wasn't human, Janine, in her heavy Brooklyn accent, asks, "Is it just a mist or does it have arms and legs?"

Miss (Jane) Moneypenny James Bond series
Miss Moneypenny, probably played most notably by Lois Maxwell, is the private secretary to Bond's boss M, head of the British Secret Service. She's smart, confident and loyal to her boss. But, seriously, when are she and Bond going to get-it-on?

Tess McGill (Melanie Griffith) Working Girl
An inspiration to administrative assistants everywhere, Tess went to night school for five years and earned a bachelor's degree, then worked her way through the secretarial pool to an executive position without letting her sleazy wannabe pimp of a first boss David Lutz (Oliver Platt) or her conniving and demanding second boss Katharine Parker (Sigourney Weaver) get in her way. Plus, she scored Jack Trainer (Harrison Ford) at the end. Tess FTW.
Story by TiffanyElle
Starpulse contributing writer