Top TV, July 12-16: 'Real Housewives Of New Jersey,' 'The Hills' & More
Just when I was re-gaining my addiction to the over-the-top drama of "The Hills," I realized it was time to say goodbye. That's right, "The Hills" stars are finally ready to move on with their lives; although, it is doubtful any of them will move too far out of the spotlight.
"The Real Housewives of New Jersey" – Monday, BRAVO
BRAVO has been advertising the same "Real Housewives of New Jersey" moment for months, and the time has come for viewers to see more than just 30 seconds of the episode the network is calling more dramatic than any moment ever seen on BRAVO. Now, BRAVO lovers have seen a lot of screwed up stuff, much of it coming from the Jersey women, but I can't help but get excited when thinking about Monday's episode. A fight; two grown women chasing after one another; possible revenge from Jaqueline's daughter; cop cars; and maybe a stabbing – yup, these are things I will stay up late for. Granted, it all could be overrated hype, but do you dare miss it? I don't!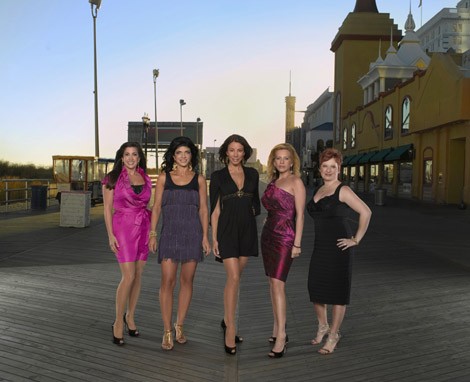 "The Hills" – Tuesday, MTV
I'm sad to say that MTV's "The Hills" will end forever this week. I'm not sad because I can't live without the show, though. I'm sad because so many outlets have completely cut Heidi, Spencer, and Speidi out of their vocabulary and with "The Hills" gone I won't get my weekly dose of crazy. Oh well, I guess I'll have to check out the Jersey Housewives (read above) instead. And following the season finale of "The City," MTV will send "The Hills" out in style with a final after show/finale party, complete with interviews with the show's stars and a visit from the original "Hills" girl – Lauren Conrad!
"America's Got Talent" – Tuesday, Wednesday, NBC
Just when I thought I wouldn't be able to take another bad audition, "America's Got Talent" has cut the audition process and is finally ready to cut the ones who can't cut it. On Tuesday, 12 of the Top 48 acts will compete for one of four open spaces in the Top 16. Since 75 percent of the current acts will be axed from the competition in the coming weeks, this is the time when viewers will see groups get crazy. They know it is go big or go home. On Wednesday, the first four acts in the Top 16 will be announced.
"Big Brother" – Thursday, CBS
There is only one reason I can't wait for CBS Thursday this week, and it isn't because I care who the "Big Brother" Head of Household will send home first. I can't wait to find out who the "Big Brother" saboteur is! The saboteur is a first for the series. It is a person placed in the game with the sole objective of screwing every other houseguest. His or her goal is to make it to the fifth week, which will earn him or her $50,000. At the moment, it could be anyone, but my suspicions are screaming Andrew. Why? I'm not really sure. It is just a feeling. A few other possibilities are Lane, who is just too quiet, Kathy, who no one would suspect, and Britney, whose perky attitude could throw anyone off her evil scent.