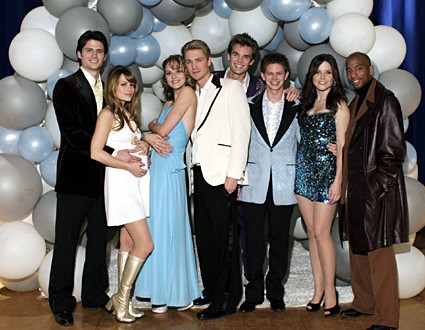 Prom season has begun and there's much speculation about what some TV dramas are planning for their prom-themed episodes. A couple of weeks ago, it was reported that "Glee" will feature Rebecca Black's infamous YouTube song "Friday" on its much anticipated prom episode airing in mid-May. There's also rumors Rebecca Black will guest star herself. This "Glee" prom episode may turn out to be horrendous for some, but will be memorable to others. Likewise, there have been many TV shows in the past that have provided us with dramatic and romantic prom-themed moments. Here's a countdown of the best TV prom episodes.
10. One Tree Hill: "Prom Night At Hater High" (Season 4)
The key moments in this episode was: Haley confronting Nathan at the pre-prom party about his sex tape and past sexual encounters, a cat fight between Brooke and Peyton, and the arrival of Peyton's stalker as she's ready to go to the prom. A great One Tree Hill prom episode!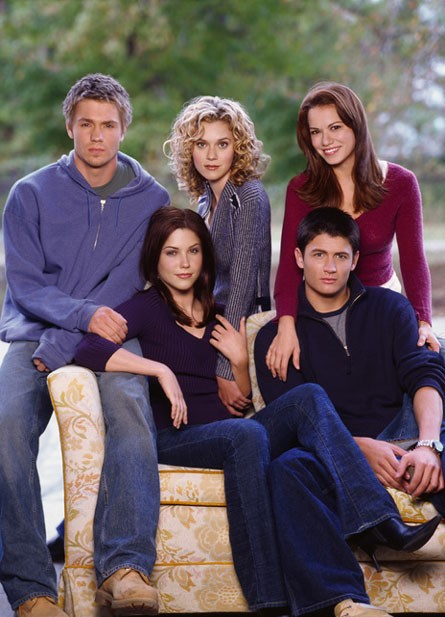 9. Degrassi High: The Next Generation: "We Built This City" (Season 7)
In this memorable episode of Degrassi High: The Next Generation, Emma, Manny, Liberty, and Toby are all going to graduate and plan a perfect prom. After winning a contest, Liberty gets Natasha Bedingfield to perform at the prom. Friendships are tested when Liberty and Damian are caught kissing, infuriating Emma and Toby.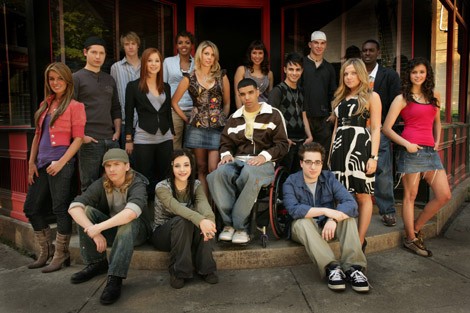 8. Veronica Mars: "Look Who's Stalking" (Season 2)
After her senior prom is cancelled, Veronica attends an "Alterna-Prom" thrown by the rich kid Logan Echolls. A drunk Logan confesses his feelings to her. Meanwhile, Veronica is hired by Gia Goodman to find her stalker.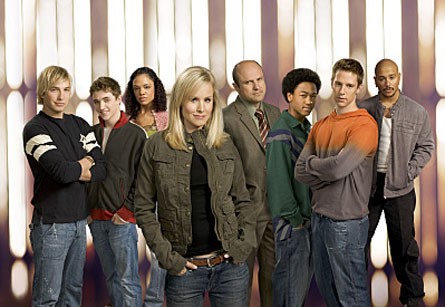 7. How I Met Your Mother: "Best Prom Ever" (Season 1)
When Marshall decides he's going to hire the band "The 88" to perform at their wedding, paranoid Lilly decides to sneak into a high school prom with Robin just to hear the band play. There are many funny moments in this episode, but the best one is when a high school senior attacks Marshall with a pair of Nanchaku.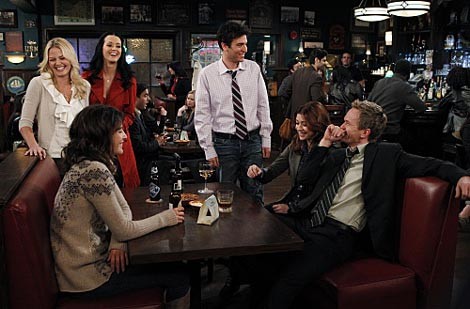 6. Beverly Hills 90210: "A Night To Remember" (Season 3)
The highlight of this episode is Brenda and Dylan's final dance together at the senior prom, where they reveal to each other that they are finally moving on.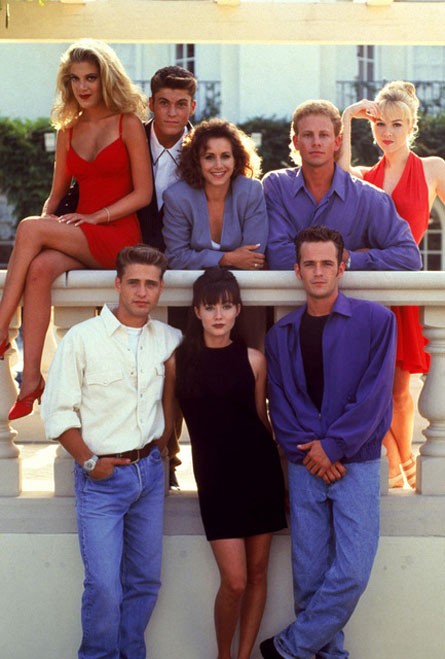 5. Dawson's Creek: "The Anti-Prom" (Season 3)
Dawson, Joey, and Andie protest the senior prom and hold their own event after Jack, who is openly gay, is barred from attending the senior prom because of his choice to bring another male as a prom date. Meanwhile, things heat up between Joey and Pacey during a slow dance as Dawson and Andie watch.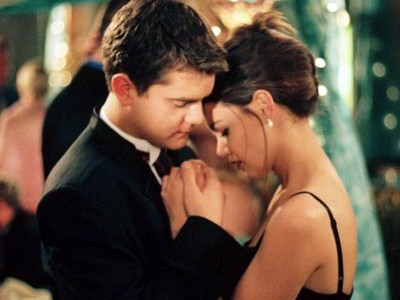 4. Friends: "The One With The Prom Video" (Season 2)
In this flashback episode, Monica's parents bring boxes of personal possessions to her apartment. She finds her senior prom video and plays it for the friends. They watch as an overweight Monica and pinocchio nose Rachel get ready to go to the prom.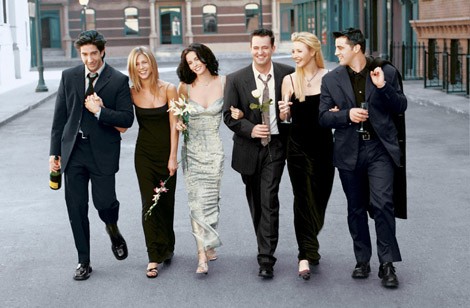 3. Grey's Anatomy: "Losing My Religion" (Season 2)
An emotional episode where the interns are forced to organize a prom for Dr. Webber's dying niece after someone is suspected of cutting Denny's LVAD wire. We later find out that it was Denny's fiancee', Izzie who cut the wire.
2. Saved By The Bell: "The Prom" (Season 2)
Who can forget this episode where Kelly is unable to attend the prom because she gives the prom money to her dad who just lost his job. Zack suprises Kelly by creating a picnic prom right outside the actual prom.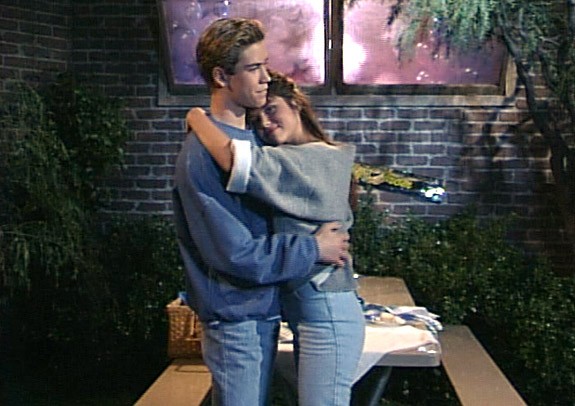 1. Buffy The Vampire Slayer: "The Prom" (Season 3)
The best TV prom episode ever! In this episode, Buffy does what she does best - kick Hell Hound butt and save the students of Sunnydale High once again. She is later honored with the Class Protector award and gets a slow dance with Angel.