Top Ten Most Offensive TV Shows Ever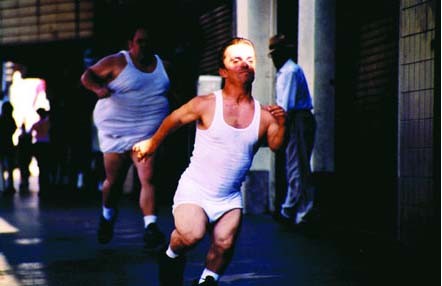 A few months ago, MTV's Jersey Shore came under attack for representing Italian-Americans in the wrong light with all the tanning, hairstyling, and use of the slang terms "Guido" and "Guidette." Some critics have gone so far as to call the MTV reality program the most offensive TV show ever. But when it comes to the most offensive shows ever, Jersey Shore isn't even on the radar. Let's take a look at ten TV shows that sparked controversy during their run on television, and truly are the most offensive ever.
10. Jackass (MTV, 2000-2002)
Jackass aired for only three seasons on MTV, but during those three seasons it received a lot of criticism for the dangerous stunts and pranks performed on the show. Johnny Knoxville, Steve-O, Bam Margera, and the rest of the crew performed death-defying stunts like skateboarding down a concrete ledge, and sitting on a sled tied to a car driving 90 miles per hour. Despite having a warning and disclaimer at the beginning of every episode preventing any viewer from imitating the stunts performed on the show, teenage boys still copied the stunts and injured themselves. Many politicians publicly condemned the show after these incidents.

9. Soap (ABC, 1977-1981)
Soap was a sitcom in the late 70's that parodied daytime soap operas. The show starred Billy Crystal, who played a gay man who later fathers a daughter with a woman. What makes Soap one of the most offensive TV shows ever is the scenes and episodes dealing with taboo subjects rarely seen on TV at the time like homosexuality, interracial marriage, and infidelity. The show is credited as being one of the first prime-time TV series to include a gay character. A number of Christian organizations protested and complained about the subject matter on the show, which led many ABC affiliates to drop the show from their prime-time schedule. 
8. Married With Children (FOX, 1987-1997)
Who can forget Al Bundy and his dysfunctional, Anti-Cosby family. While many viewers found the show to be nonsensical, other viewers found the show to be misogynist and sexist. Visits to nudie bars, Al's hatred of fat women, and his anti-feminist group NO MA'AM (National Organization of Men Against Amazonian Master hood) are many reasons why feminists and women boycotted the show.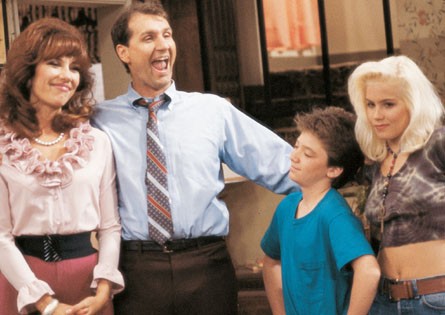 7. All in the Family (CBS, 1971-1979)
From it's title, you would never think All in the Family is an offensive show. Well, All in the Family featured one of the most ignorant and bigoted characters in television history - Archie Bunker. His conservative outlook on the world and prejudice views made him one of the most hated and lovable characters ever. The show dealt with topics unsuitable for network TV at the time like homosexuality, rape, and miscarriage. It also included language rarely heard on TV like racial slurs directed at Hispanics, Blacks, and Chinese people. Most of the words coming from Archie himself.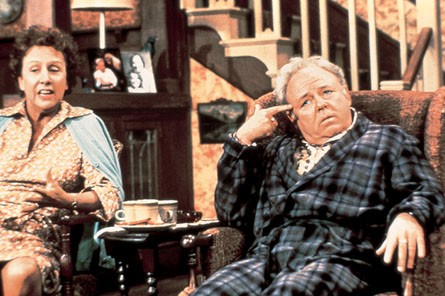 6. In Living Color (FOX, 1990-1994)
The show launched the careers of the whole Wayans family. In Living Color was a groundbreaking sketch show that included racial humor, TV & Film parodies, and bizarre characters. The TV series gained nation-wide criticism for a live Super Bowl halftime special in 1992, where Damon Wayans and David Alan Grier play recurring homosexual characters who comment on Football. During the sketch, they mentioned that Richard Gere and track and field star Carl Lewis might be gay. This prompted Fox to censor some of the skits on the show soon after.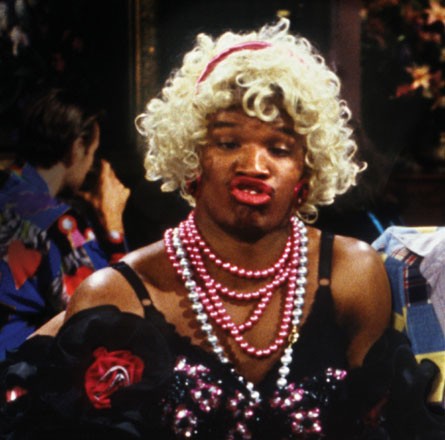 5. Da Ali G Show (HBO, 2003-2006)
Before Sacha Baron Cohen achieved success with his box office films, he had a HBO TV series featuring all three of his characters - Borat, Bruno, and Ali G. He used these characters to speak with clueless politicians and officials in outrageous interviews. The show was criticized for its Anti-Semitic remarks towards Jews. The Anti-Defamation League complained about a segment in one episode where Borat goes to a bar in Tucson, Arizona and urges the crowd to sing a song about throwing Jews down a well. Cohen's main character on the show, Ali G, was heavily criticized for his stereotypical portrayal of African Americans, and their mannerisms and speech.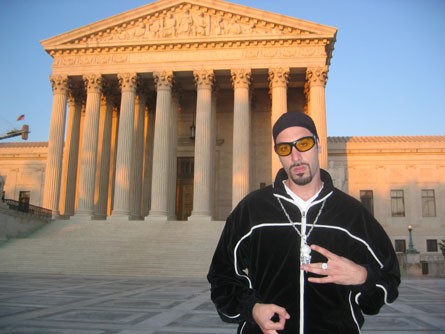 4. Family Guy (FOX, 1999-2001; 2005-present)
Family Guy caused an uproar recently when it mocked Sarah Palin and her son who has Down Syndrome. The show consistently pokes fun at pop culture and things you shouldn't laugh at like AIDS, Catholicism, and Jewish people. The Parental Television Council (PTC) has stated in the past that Family Guy is the worst prime-time show for family viewing because of it's crude humor, profane language, and violence.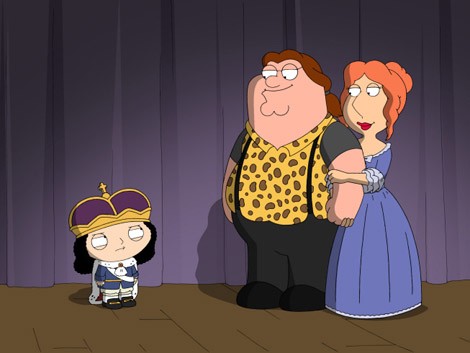 3. The Jerry Springer Show (1991-present)
Remember when the Jerry Springer show was Must-See-TV. It had cheating wives, dwarfs, and prostitutes. And let's not forget the foul language, nudity, and the on stage brawls. Those were the good ol' days when Jerry Springer was the king of "Trash TV." The show was so exciting and controversial back then, kids would stay home from school to watch it. Springer even beat Oprah in the daytime ratings in 1998. The Springer Show toned down its act after being questioned by the Chicago City Council about the violence on the show.
2. Chappelle's Show (Comedy Central, 2003-2006)
Along with Dave Chappelle's comedic genius and the show's outrageous skits, the Chappelle Show became one of the highest rated programs on Comedy Central. The show pushed the envelope with skits like The Racial Draft, and Frontline: Blind Supremacy, where a blind black man thinks he's a white supremacist. The show came to a surprising early ending when Dave decided to walk away from the show and a big fat paycheck. There have been copycats like Mind of Mencia, but no show will ever come close to matching the comedic brilliance of the Chappelle Show.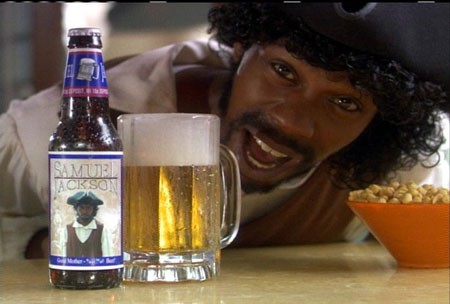 1. South Park (Comedy Central, 1997-present)
Imitated, but never duplicated. A number of animated TV shows like Family Guy and The Boondocks have tried to copy the comedic style of South Park, but they always fail. For over a decade now, South Park has been poking fun at celebrities, social taboos, religion, and politics. The Comedy Central cartoon has been fearless when it comes to attacking anyone and anything. What other show can have a male teacher returning to school with a vagina, or a Jewish kid transforming into a tall black basketball player with testicles implanted in his knees. Only South Park! Stan, Cartman, Kyle, Kenny, and the rest of the South Park crew return in a new controversial season beginning March 17.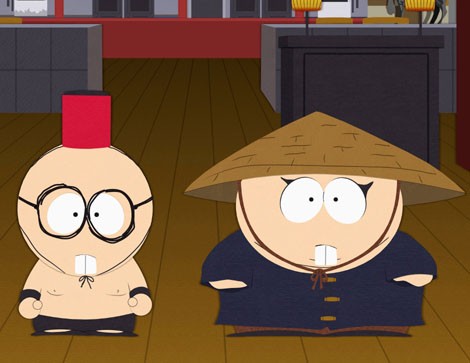 Story by Maccorley Mathieu
Starpulse contributing writer