Definition of a MILF, a mother I'd like to… well, everybody knows what it stands for. In the real world there are only a handful of MILFs dropping their kids off at daycare on their way to the salon, or bringing their babies to Gymboree in their dressed down attire of Juicy sweat suits.
In the Celebrity world it seems that any famous mom is a MILF. Some mothers even miraculously become hotter after they have their babies. It may be due to those good, famous genes they all seem to have, or the thousands of dollars they spend on trainers, dermatologists and stylists.
Here is the compiled list of top ten Celebrity MILFS made after much consideration and a few welcomed comments from male friends.

Angelina Jolie
- Not only is she the partner of
Brad Pitt
, the hottest man in Hollywood, and gave birth to the cutest child in Hollywood, but she is the number one celebrity MILF. Angelina gives off such a sexy vibe, yet maintains her status of one of the most humanitarian, good natured celebrities in the business. How could you not love her? Those lips that she passed down to her daughter Shiloh may secure her own spot on the Celebrity MILF list in twenty five years.

Victoria Beckham
- There is something so prim and proper yet mysterious about Posh Spice that makes her a sexy soccer mom, literally. Her three boys look just like her husband,
David Beckham
, and they all seem to adore every pout that Victoria flashes.
Christina Aguilera
- This dirty girl has chosen to calm down a bit after she married Jordan Bratman and gave birth to their son Max, but only time will tell. Christina seems to love her boob-a-licious post baby body as she showed off her assets on the Ellen DeGeneres show last month.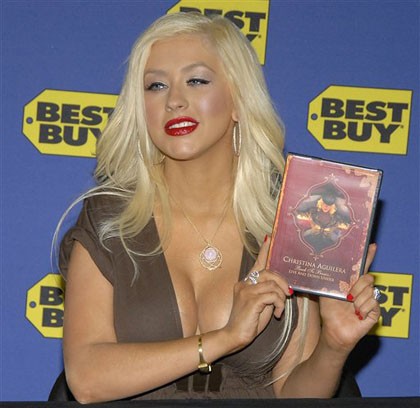 Kate Hudson
- There is something so adorable and innocent about Kate Hudson. It may be her big smile and giddy laugh, or the fact that she inherited the girl next door good looks from her mother,
Goldie Hawn
. Either way, she is a definite MILF.

Heidi Klum
- Heidi's nickname is "the body" and she is a Victoria's Secret Model, need we say more? Her post baby amazing body seemed to come too natural as she walked the catwalk in the Victoria's Secret fashion show just eight weeks after she gave birth to her son, Johan (
www.fitsugar.com
1/15/07). Her husband
Seal
is one lucky guy and she seems to be head over heels in love with him too.
Jada Pinkett Smith
- There is something about Jada that screams, "I take control of my man in the bedroom!" She seems to have
Will Smith
whipped! She definitely wears the pants in that relationship, which makes her a hot little spitfire MILF. And that body…is there even an ounce of fat on that woman?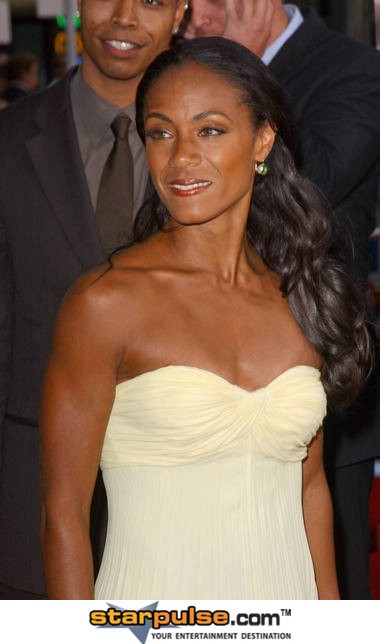 Jennifer Garner
- Jennifer Garner is so adorable with her big grin and dimples. Yet, she can turn sexy at the drop of a dime. She has no problem making a smooth transition from Jennifer wearing sweatpants in the park with her daughter Violet, to elegant and sophisticated movie star on the red carpet.