Top Ten Best Records of 2009

2009 saw the release of a number of great records, but it wasn't that hard to nail down a solid list of the ten best. The year saw a number of musical comebacks as well, none more awe-inspiring and utterly impressive than Alice in Chains. Coincidentally their latest release and first since the death of Layne Staley, Black Gives Way to Blue, tops this very list as my album of the year, although my best album of the year choice changed a handful of times as 2009 progressed.
At one point in time my album of the year was the Prodigy's Invaders Must Die, then that quickly changed once Julien-K's Death to Analog saw its release. I flip-flopped back and forth between those two discs before Alice in Chains came out and took the tops honors, and pretty much ran away with them.
Here is my full list of Top Albums of 2009, well in no particular order besides AIC at the top.
Alice In Chains
-
Black Gives Way to Blue
(Virgin/EMI) - The bands first record with William DuVall behind the microphone. Black Gives Way to Blue is a dense slab of sound, a true representation of what the band could accomplish when focused, something they are now more than ever. If nothing else, this record is a monumental return to form for one of, if not the, best pure rock bands the last two decades has ever seen.
Grade:
9.5/10
Listen to:
"Check My Brain," "A Looking In View"
Janus
- Red Right Return (Independent Label Group) - This is as captivating and engrossing as rock records come - it is polished and well produced. There is no doubt that the boys put a lot of time into Red Right Return, and it shows. This is a multi-faceted rock record, one that conveys many moods and emotions. It can be endearing ("Maybe It's You," "Your Arms") and staggeringly immense ("100 Years"), all the while remaining effectively powerful. Perhaps the most engaging facade of Red Right Return is its lingering charm. This is a record that will stick with you, a characteristic many rock albums sadly do not boast. It shouldn't be long before this Chicago quartet rightly takes their place atop modern rock's throne. Hell, with how good Red Right Return is, they very well might be considered rock music's 'it' band right now. Janus is one of the best modern rock bands on the scene today, and with their talent and an album like Red Right Return, these guys might be an unstoppable force.
Grade:
9.5/10
Listen to:
"100 Years"
The Prodigy
- Invaders Must Die (Take Me to the Hospital) - Invaders Must Die is emphatically kicked off with "We are Prodigy," a statement that cements the band as back. This album is dense in terms of sound, and it takes risks that pay off. It's frenzied and uninhibited, powerful and alluring, and that's just it. This is a sexy record. It will easily find itself into the hands and onto the turntables of only the most fearless DJs and only the most fearless dance floors in probably only the hippest of venues across the world.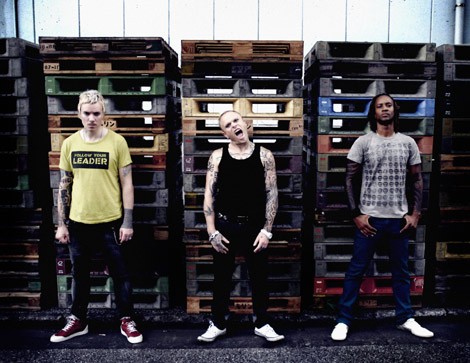 Image © Courtesy WMA
Grade:
9/10
Listen to:
"Invaders Must Die," "Stand Up"
Julien-K
- Death to Analog (Metropolis Records) - Julien-K's Death to Analog is a sprawling landscape of sound, an album that can be digitally dark yet catchy, and contextually attractive. Each track is clearly recognizable and houses its own identity. It sounds limitless. With sweeping crescendos and a unique electronic bravado all its own, Death to Analog, is more than mere bleeps and blips, more than just something a computer program created. This record was born to excite DJ's and electrify dance floors.
Grade:
9/10
Listen to:
"Technical Difficulties"
The Bravery
- Stir the Blood (Island Records) - The Bravery's Stir the Blood is as solid an album as anything that has come down the indie/new wave pipeline recently, and while it may not be as dense or dark as the band has been in years past, there still is a lot to like. Stir the Blood is methodical in its execution, leading to a comprehensive sound on the whole that is equal parts atmospheric, layered and rich. This record is intense and passionate, one that demands attention. Is Stir the Blood the best record to date for the venerable Bravery? Well, let the argument begin.
Grade:
9/10
Go Download:
"Red Hands and White Knuckles"
Grand Duchy
- Petite Fours (Cooking Vinyl) - Petite Fours houses its share of period pieces, from 1970's groovy nostalgia to 1980's euphoric pop bliss, with some modern new wave sprinkled throughout. Sure, some of the album sounds as if it belongs in decades past, but if more of it were to sound similar to "Black Suit's" gritty 80's era U2 feel, then this record would be a surefire winner. The album's opener, "Come Over to My House," sounds like it could make Beck jealous, while the band does their best drum/bass/synth/subtle guitar Killers impersonation on "The Long Song," which subsequently is one of the albums' best offerings. Bear in mind however that being this diverse in sound has its setbacks as well, as Petite Fours doesn't necessarily have a certain identity.
Grade:
9/10
Listen to:
"The Long Song"
Lamb of God
- Wrath (Epic Records) - Remember how good you thought Lamb of God was before? Well, they are even better now. First though, a warning. Listening to Wrath, the bands the bands sixth, and latest, record, while driving will more than likely cause multiple speeding tickets and random face punching. This thing is an opus, a masterful example of why Lamb of God is at the forefront of American metal. This album is very Vulgar Display of Power-esque, and it might be the closest thing to a new Pantera record we might ever come. You can take a few things away from Wrath. One, as long as Lamb of God is making heavy music, American metal is alive and well, and two, this band is really f***ing good.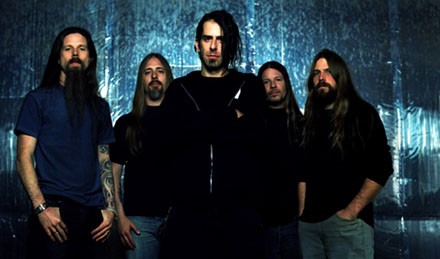 Image © Courtesy The Agency Group
Grade:
9/10
Listen to:
'Fake Messiah,' 'Broken Hands'
IAMX
- Kingdom of Welcome Addiction (Metropolis Records) - Kingdom of Welcome Addiction is made up of a lot of ethereal thumpings ("My Secret Friend," "An I for An I"), but the record still offers quality pop work ("Nature of Inviting," "Running"). Some songs play slow ("Kingdom of Welcome Addiction") but it doesn't cause the record the drag in the long run. Kingdom is haunting, but not so much to make the album sound distant. This is pure emotional music; the vocals are chilling and aching, yet commanding, which just adds to the bands wonderfully dark aesthetic of subtle piano strokes, cavernous drumming and a guitar led ambiance that penetrates deep. IAMX's music is rich and contextually layered; it sounds as if there is a lot going on here but in all reality there isn't.
Grade:
8/10
Listen to:
"Running"
Isis
- Wavering Radiant (Ipecac Recordings) - Wavering Radiant is an expansive post-metal masterpiece, an album that is not only an artistic success but also a commercial success. The record has garnished excellent critical reviews as well as well as chart success, charting in not only the States but also for the first time internationally in the United Kingdom and Norway. This record is mountainous, a truly massive body of work that is continuously reaching. With Wavering Radiant, Isis has rewritten the blueprint for flawless post-metal. Well, that might not really count since they drew the blueprint in the first place. If this record isn't the bands finest work to date, it's pretty damn close.
Grade:
8/10
Listen to:
"20 Minutes/40 Years"
The Mary Onettes
- Islands (Labrador Records) - Islands is basically a ten track lullaby that at times is dizzying, and always abundant with gravity, such a sonic profusion, that it is hard to turn away. Islands is the same as a good book, it's a page turner. No track disappoints on the journey that is this record. It is rife with harmonious atmospherics and a track-like quality. It's almost as if this record puts a spell on you it all starts with the vocals. The welcoming vocals, the magnetic lure is truly the fabric of the disc, and coupled with the captivating intensity that the rest of the band sets forth; the Mary Onettes are almost an unstoppable force. Islands is easily one of the more special releases that has come down the pike in 2009.
Grade:
7.5/10
Listen to:
"Cry for Love"
Story by
Brian Campbell
Starpulse contributing writer