Top Ten 80s Movie Soundtracks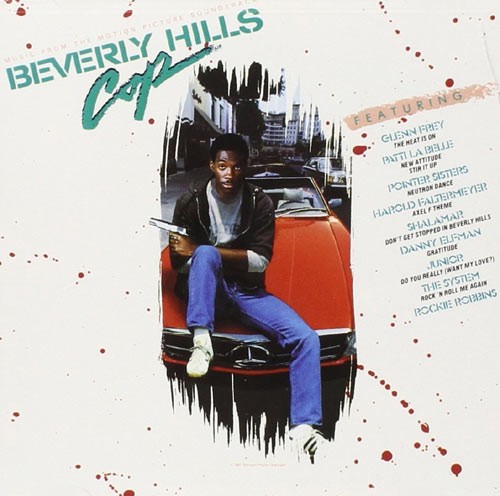 10. Beverly Hills Cop
During a time when Eagle Glenn Frey couldn't give away a solo album, he was able to pump out a few fantastic songs included on 1984 soundtracks (more on that later) In fact, it seems like when a member of a popular group embarked on a "solo project" in the 80s it always ended up with that artist getting a song on a movie soundtrack. Frey's standout "The Heat Is On" was sandwiched amidst a heavy R&B themed soundtrack that included the likes of Patti Labelle ("New Attitude," "Stir It Up"), Shalamar ("Don't Get Stopped In Beverly Hills") and The Pointer Sisters ("Neutron Dance"). But the real gem in the soundtrack to the classic Eddie Murphy comedy was none other than Harlold Faltermeyer's (who?) pop-synth theme, "Axel F." Not a day went by in '84 that you didn't hear this song on Top-40 radio.