Top Marilyn Monroe Wannabes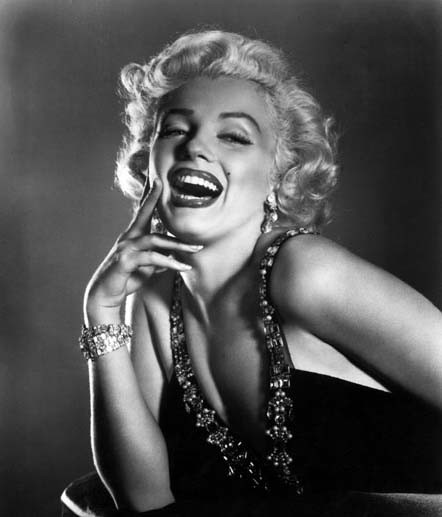 Hollywood has had countless blonde bombshells, but there's only one Marilyn Monroe, the ultimate sex symbol and screen goddess who continues to captivate fans around the world even 47 years after her death. Whether it's the famous subway scene from the Seven Year Itch or her hot pink number "Diamonds Are A Girl's Best Friends" of Gentlemen Prefer Blondes, Monroe is one of the most widely recognized actresses to ever live. Some believe it was her childlike persona or never-ending  curves that continues to make her a favorite star among men and women, while others are more intrigued about her numerous romances and controversial private life. Regardless, there will never be another icon quite like her. And while she continues to get a bad rap for her dumb blonde persona or poor work ethics towards the end of her life, Monroe continues to intrigue audiences, including celebrities. However, can one's adoration be a strange obsession? When it comes to today's starlets and socialites, it looks like their admiration for Monroe has become more of a frantic need to become someone else as a way to promote their careers or to feel just a desirable. While many prefer to show their love for Monroe on the red carpet or through body art, others take their fascination to heart, often leading to catastrophic results. Are these famous women just fans who want to pay tribute to their icon or wannabes who should be more focus on improving their lives without walking on someone else's Ferragamos? Check out the top Marilyn Monroe wannabes that don't bother to stop.
Top Marilyn Monroe Wannabe: Megan Fox
With her long dark mane, big blue eyes, pillowy lips, and love for body art, you would think that actress Megan Fox was attempting to imitate Angelina Jolie. However, the Transformers star is more interested in channeling her famous idol instead. It's not just her giant tattoo of Monroe on her forearm that convinces us she's obsessed. While Fox claims that she doesn't want to ever "emulate her," she does admit that she's had a connection with Monroe since childhood. "She was one of the first people I saw on television, like, literally moments after I was born," claims Fox. "Every time I heard her voice growing up I always would cry. I wouldn't know why when I was younger, but had my own theories. I've just always empathized with her." Not only is Fox constantly photographed with a different book on the blonde bombshell, but she has also revealed to the press that she may have schizophrenia and fears that she'll die young like her screen goddess. Monroe fans believe Fox may be suffering from a convenient identity crisis instead.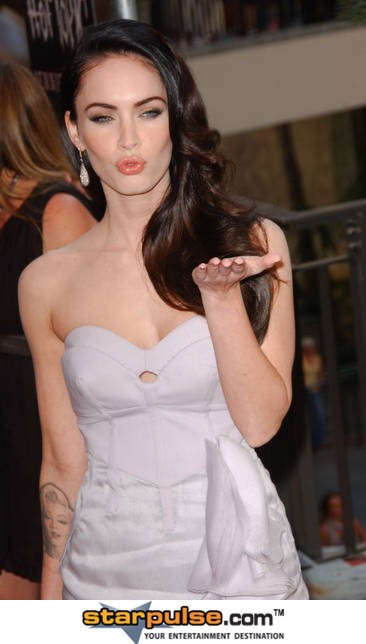 Top Marilyn Monroe Wannabe: Scarlett Johansson
Blonde, buxom, and beautiful, it's no wonder actress Scarlett Johansson has been compared to the late movie star. Director Woody Allen, who instantly fell for Johansson, claimed that not only did she resemble the screen temptress in her own way, but is also one of the sexiest women in Hollywood. Yes she has a naturally curvaceous figure rarely seen in magazine covers, but does she really resemble the starlet? Dolce & Gabbana thought so as they specifically chose Johansson to pose as a glamour girl who looks very similar to a notable starlet. In the 2009 ad campaign, Johansson was seen by millions as a modern-day pinup, caressing her soft pin curls while lying on satin sheets. Even if she wasn't supposed to be Monroe, she certainly was "miss golden dreams." Since then, there have been countless rumors of Johansson starring in a biopic, but she insists that there aren't any comparisons beyond the obvious features that both women share. Nevertheless, it's hard to believe that Johansson isn't at least trying to resemble Monroe. Or maybe gentlemen really do prefer blondes.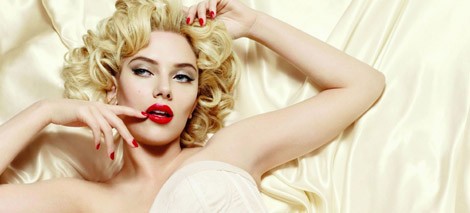 Top Marilyn Monroe Wannabe: Britney Spears
Pop star Britney Spears does seem to suffer from a similar emotional turmoil as Monroe once did, but does an erratic behavior make you a Hollywood legend? Aside from dyed blonde hair and sharing "Jean" in their names (Monroe's birth name was Norma Jean), that's all the similarities we can find between the two. Of course, Spears' adoration for the actress goes beyond that. It's been reported that a collection of Monroe DVDs must always be present at any hotel she visits. Spears also stops by Monroe's gravesite frequently in Los Angeles and like Fox, often carries literature on the star's life wherever she goes. Plus, Spears has channeled her look on numerous occasions, including for her music video "Lucky" and for photo shoots. When it comes to interviews with reporters, nothing brightens up Spears' day like being compared to Monroe. It's too bad that some of those comparisons are negative, like the opinions of Courtney Love, who believes Spears' many troubles could lead to a similar fate. We've also heard many bizarre rumors, such as a musical duet from beyond the grave. Whatever the case may be, it's Spears' prerogative.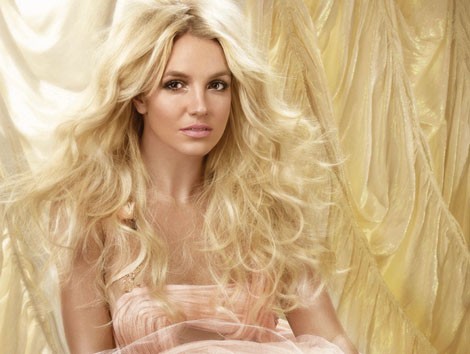 Top Marilyn Monroe Wannabe: Mariah Carey
Call her Mimi or just a diva, but you can also add major Marilyn fan to singer Mariah Carey's title. Sure, it's harmless fun to dress up as your idol, but what if you believe an object holds your icon's ghost who only speaks to you? When Carey first spent $662,500 for Monroe's white baby grand piano at Christie's New York auction in 1999, we found it odd that she wouldn't show off her prize to anyone. Yes, the antique is sacred property, but Carey supposedly believes that Monroe's ghost haunts the piano itself and even inspires her to write new songs. While Carey's reps have denied these claims, she has imitated Monroe in music videos, such as "I Still Believe" and "Don't Forget About Us." What about her breathy voice and love for champagne? Sounds more like Monroe to us. Carey may be the least offender of the group, but certainly one of the strangest.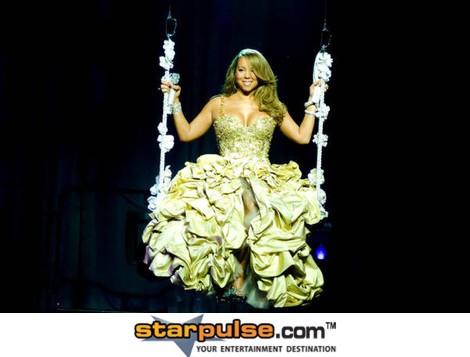 Top Marilyn Monroe Wannabe: Casey Johnson
Like other celebrities, Johnson & Johnson heiress Casey Johnson wasn't trying to physically make herself look like Marilyn. Her adoration for the actress was surprisingly tame. Sadly, it looks like she may have seen something of herself in Monroe and took it too much to heart. In a 2006 interview, Johnson admitted her idolization of Monroe and noted that she not only owned an Andy Warhol painting of the star, but also named adopted daughter Ava-Monroe after her. However, it's the comparisons that Johnson pointed out between herself and Monroe that raised red flags to readers.  "I see a lot of similarities between us," noted Johnson. "Her life makes me sad. I don't think she was very happy. She was just very, very complicated and sort of a deep person, and nobody realized that. They thought she was some dumb blonde, and she wasn't. She was a smart, smart broad. And I think that sometimes people look at me and think, Oh, Casey Johnson, she's stupid, she's blonde, she's an heiress, blah, blah, blah." Like Monroe, Johnson had an unhappy and complicated childhood that led to her drug use. She too, was also found dead in her home from an apparent overdose, but unlike Monroe, an autopsy proved that her sudden death was related to diabetes. Both women were found dead before their 40th birthdays.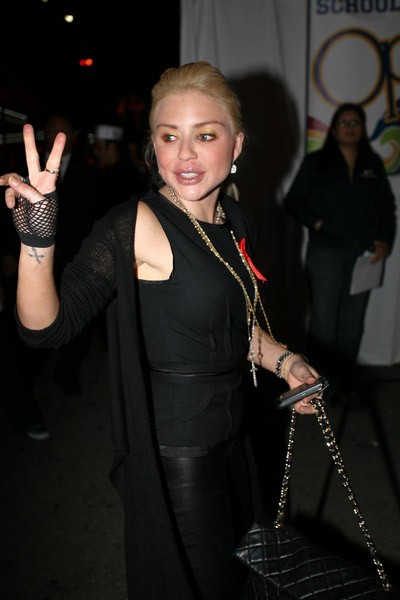 Top Marilyn Monroe Wannabe: Paris Hilton
While many starlets want to be like Monroe, this hotel heiress believes she's the real deal. During an interview with the UK's Sunday Times, she insisted that "There's nobody in the world like me. I think every decade has an iconic blonde-like Marilyn Monroe or Princess Diana-and right now, I'm that icon." If dressing up as Loreli Lee for the Hollywood premiere of The Hottie & The Nottie wasn't enough to insult fans, she even named one of her many pint size dogs after her. Worst of all was in 2006 when she reportedly bought the plot next to Monroe's grave to bury her pet goat. More recently, Hilton posted photos of herself dressed as the actress to promote her 10th fragrance on Twitter. She appeared with platinum locks and red lips, a far cry from her Beverly Hills look. Her thoughts? "So hot." What do Monroe enthusiasts have to say? Not!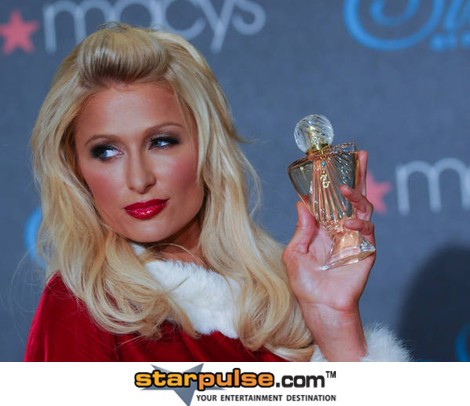 Top Marilyn Monroe Wannabe: Madonna
There's a reason why Madge is nicknamed the Material Girl and it's not because she dated John F. Kennedy Jr.! Throughout Madonna's many transformations in her career, Monroe always seems to play a prominent role. Madonna once claimed that she never wanted to be compared to the actress, but it's hard to ignore the numerous photographs where she imitated Monroe and it didn't start off from filming her 1985 hit music video  that reenacted the famous scene from 1953's Gentleman Prefer Blondes. For the 1991 Oscars, it wasn't just Monroe's infamous "Happy Birthday"-inspired dress that Madonna was trying to strut on the red carpet. For the evening's performance of "Sooner or Later," the singer ripped off from Monroe's routine in the 1960 flick Let's Make Love. Fast forward to 2009, Madonna opted to look like one of artist Andy Warhol's most famous prints: that of Monroe. It's amazing how the music icon has managed to build a career around someone else's image, which begs the question: what would she be without Monroe? She's definitely not a fan's best friend.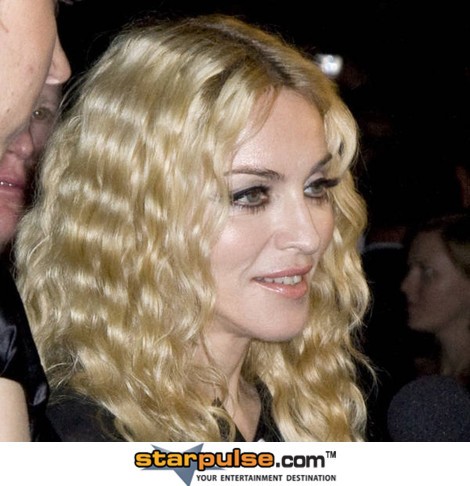 Top Marilyn Monroe Wannabe: Katharine McPhee
What would drive a former "American Idol" contestant to steal someone else's look? According to a statement made to the press by psychologist Dr. Carol Leiberman, "She might be trying to be this sexy icon, and have a more rebellious image to get attention, so she could be pulling out all the stops to get there." Katharine McPhee, once famous for her long, dark locks, went for a shorter platinum do to debut her album Unbroken, but it wasn't just a new makeover that left Monroe fans raising their eyebrows. The bold, red lips, self made beauty mark, and figure-hugging dresses aren't original, but just like the woman she was reportedly copying, McPhee is having everyone talking.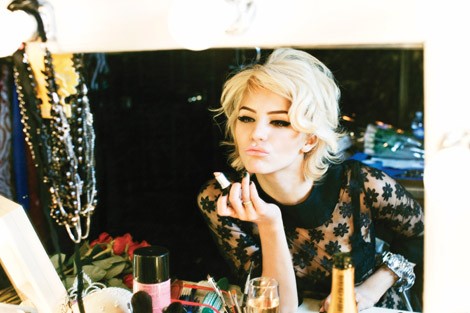 Top Marilyn Monroe Wannabe: Anna Nicole Smith
Blonde, voluptuous, and a Playboy playmate, model Anna Nicole Smith was the ultimate Monroe fan and while many can disagree; you couldn't ignore the little girl voice, the dumb blonde persona, and never ending curves. Much like Monroe, Smith never had a stable childhood with either parent. She married at age 17, (Monroe at 16), and separated two years later (Monroe's divorce from her first husband was granted three years later). After having a name change and breast implants (Monroe had a rhinoplasty after signing a contract with Twentieth Century Fox), she quickly found fame as a Playboy centerfold (Monroe was the first to pose on the cover of Hugh Hefner's magazine). Smith even rented Monroe's Brentwood, CA home during a short time and believed that she shared a special connection with the sex symbol's soul. From photo shoots to having an extensive collection of prescriptions, Smith's brief life became similar to her idol. Smith would die from drug complications at age 39 in 2007. Monroe would be found dead from an apparent overdose at age 36 in 1962.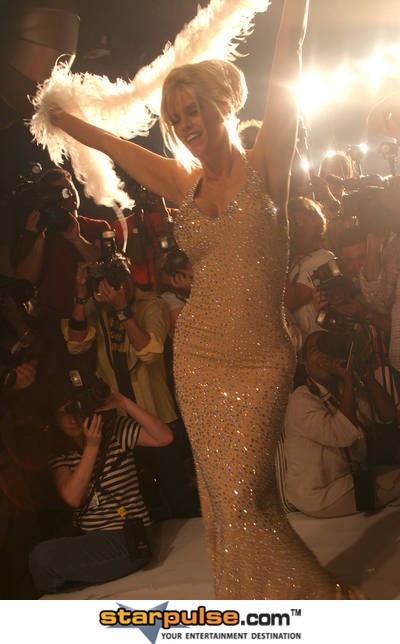 Top Marilyn Monroe Wannabe: Lindsay Lohan
The biggest Marilyn Monroe Wannabe undoubtedly goes to former child star Lindsay Lohan, whose adoration has become more of an obsession. The tabloid queen even beats Fox with two tattoos that pay tribute to her idol. Lohan has earned the reputation of being extremely difficult to work with, much like Monroe during her final years of her life. However, none of these acts compare to Lohan's infamous recreation of The Last Sitting with original photographer Bert Stern for New York Magazine in 2008. Then in 2009, Lohan sported a blonde wig yet again and posed like the star with a Dolce & Gabbana dress that features Monroe's face printed all over, earning the title as "La Nueva Marilyn (The New Marilyn)" for the August 2009 cover of Spanish Vogue. If that wasn't enough, Lohan also purchased the actress' apartment in Los Angeles, plastering her home with Monroe memorabilia. If having a leggings line called 6162 after her birthday isn't enough overkill, then having a pair named "Mr. President" with knee pads became too much for fans. Looks like Lohan needs to tackle her own demons than being a mean girl.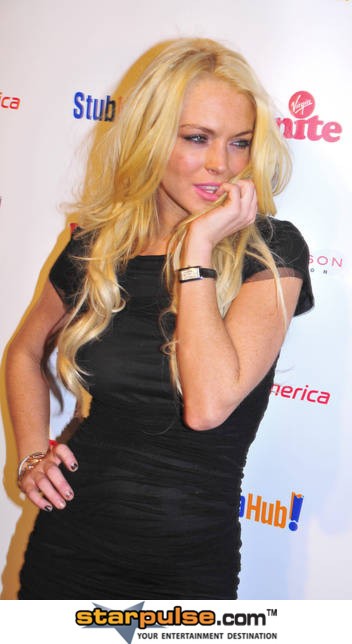 Story by Stephanie Nolasco
Starpulse contributing writer