'Top Gear's' Rutledge Wood on Season 3, US Versus UK and Adam Levine
Top Gear host Rutledge Wood is one of the nicest people on the planet. The Georgia native always has a smile on his face and an incredibly warm personality. How is he so positive? Maybe it's because he has not one, but two dream jobs: first as a NASCAR analyst for SPEED Channel, and then as one-third of the hosting trio for History's American incarnation of the world's most popular motoring show.
I recently re-connected with Rutledge to get the scoop on season three of Top Gear, the comparisons between the US and UK versions, and Adam Levine's contentious celebrity lap from season two.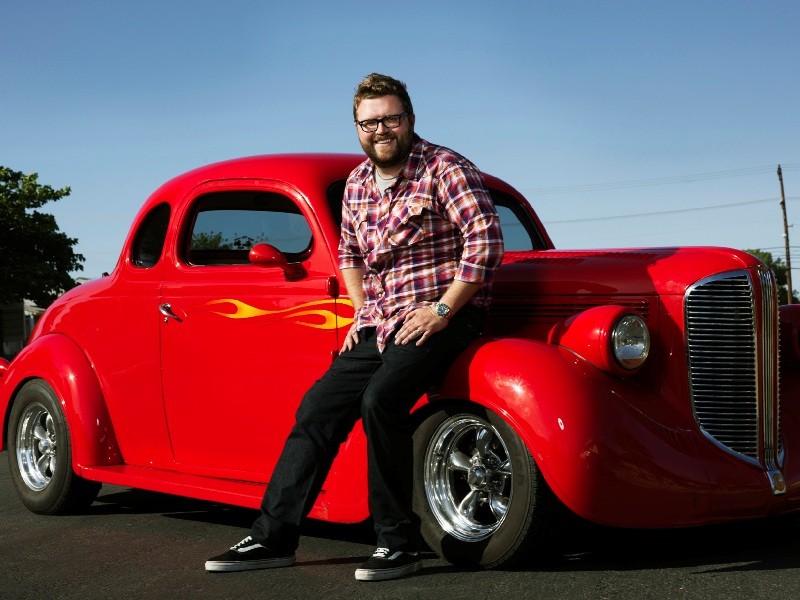 "Everything's just rolling along with all of us," he said, catching me up on what he and co-hosts Adam Ferrara and Tanner Foust have been doing since I visited the set last December. "We only had a few months off between last season and the start of this one, so Adam toured around and did some stand-up, Tanner was off racing and doing stunt work for the Bourne movies, and I was traveling with SPEED for NASCAR and spending as much
time with my wife and daughters as possible."
"To be honest, I just feel so blessed and lucky every day," he said. "What blows my mind about being on this show is how many people connect with it. I had no idea how many families would sit down together and laugh and learn. That's humbling. A guy sent me a picture on Twitter last week during the premiere and he was watching with his two teenage daughters, and he was ecstatic that they could all watch it together. I hope that when my little girls are teenagers they'll want to watch a TV show like Top Gear together."
A pause, and then: "Actually, they watch it with me now as they're four and two, but I have to fast forward it because sometimes Daddy has a potty mouth."
It's a perfectly understandable one, given that Rutledge is the most likely of the Top Gear trio to get banged around. In season two, he needed medical attention after rolling a truck during a race, and so far this season he's already been subjected to tear gas and had crawfish running rampant in his car. Yet while he might squirm and occasionally get sick along the way, he is always game for the next adventure - and there are plenty more coming in the currently-airing third season.
"We did so many things this season that I've always wanted to do," he explained. "We tried to see who could go the farthest on one tank of gas, I got to do donuts in a police car, but the most fun I had was when we picked
up three rentals cars in the desert and tried to get them from Monument Valley, Arizona to Moab, Utah, which is
almost all off-road. It was the craziest thing we've ever attempted I think. It's the final show of this first
part of the season, so I can't wait for everyone to see it."
"I really like cars that are different, so for me this was a really fun season with all the weird cars I got to
drive. I got to drive some wacky old cars, some rare cars, some teeny tiny cars, and one of the fastest off-
road monsters I've ever seen," he continued.
But Top Gear isn't always fun and games. As mentioned previously, he legitimately scared Adam when he rolled that truck multiple times and spent some time in the hospital. Later on this season, Rutledge also confronts one heck of a challenge, about which he remains understandably mum: "In one show, I ended up doing something that scared the absolute hell out of me. I was in something that was incredibly loud and all of the camera guys said they could hear me screaming for my life over the roar of the engine. That was really surprising."