'Top Gear's' Master of Destruction: Talking Season 3 with Adam Ferrara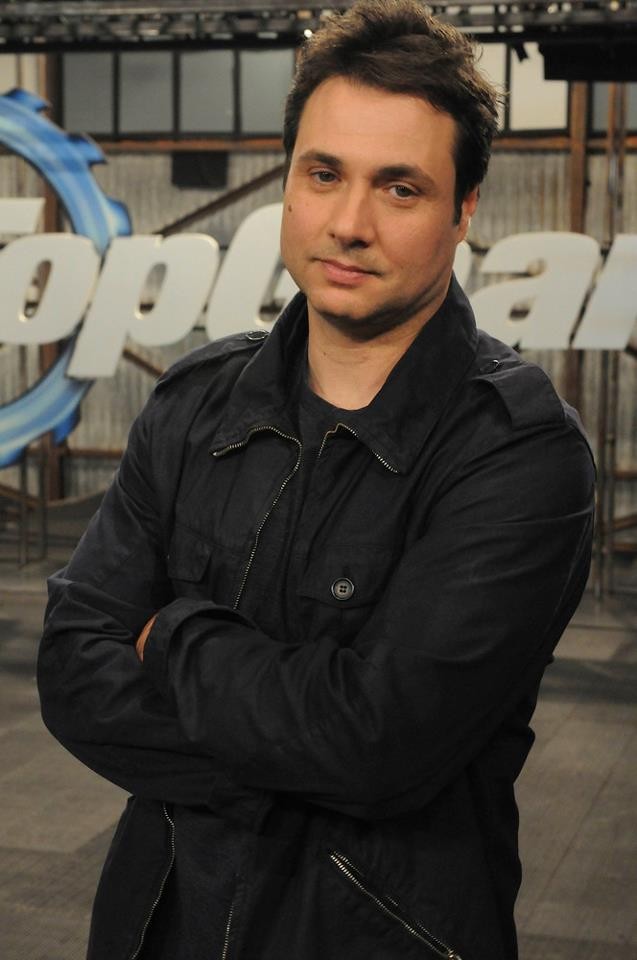 While his co-host Rutledge Wood is the show's morale officer, Top Gear's Adam Ferrara is something else. No, really, he is. It's Adam who is likely to destroy your car, make you hurt yourself laughing, and yet you'd still trust him to watch your house when you go on vacation. The native New Yorker is the show's biggest personality, with a quip for each situation and an ability to laugh at everything too...even if (especially if) he caused it.
Adam recently took a break between filming periods for Top Gear's third season to chat with me about what's ahead, his charity work, and whether or not his nickname of "The Wrecker" is applicable when the cameras aren't rolling.
What's the coolest part of being Top Gear's resident wisecracker? "The cars," he said. "The cars we get to drive, the places we get to go with them, the things we get to do."
So far in season three, that's included Adam finally being in the front seat of a police car (so he says), trying and failing to go hunting in a "jumbo shrimp" of a Fiat, and unsuccessfully attempting to talk up the greatness of the Cadillac Allante. As any Top Gear fan can tell you, the show asks quite a bit of its hosts.
Yet therein lies Adam's genius: he's unafraid to make every segment on the show just a little bit more interesting. Tasked with winning a popularity contest during the "Small Cars" episode, he was wily enough to put "Honk three times for Jesus" on the back of the Fiat. He's also come up with the best advertising slogan ever: "Drive a Cadillac, because we're all gonna die." And that's just in the first three episodes of this season.
There's plenty more craziness where that came from: asked if there's anything that has particularly surprised him during the filming of season three, Adam has a whole list.
"There's a bunch of stuff," he told me. "[That] I could actually slide a tractor. I was surprised how bad dead alligators smell [which he learned in "Small Cars"]. I was surprised I lasted as long as I did with the tear gas [challenge in "Police Cars"]. I was surprised I couldn't eat donuts in that police car. I'm surprised how hot it gets in the Moab Desert. I knew it got hot, but I didn't think it got like Mercury hot. I was surprised Rutledge survived that."
What's been the most fun? "I took a Ferrari under the 405 freeway. We took rent-a-cars through the desert. That was fun," he said. "We had a lot of fun in the cop cars. We got take a bunch of Crown Vics and drive them into a field and smash them into each other."
That last part happens to be Adam's strong suit. He's listed as "The Wrecker" in the Top Gear opening credits, a nickname which stems from an incident in which he jumped a Cadillac during the first season - a moment so memorable the episode was actually titled "Flying Coupe DeVille." But the moniker is something that's unique to the show, not Adam's everyday driving habits.
"When I jumped the Caddy, that's where that came from," he explained, and in typical Adam fashion, he brushes off a now-classic moment in American Top Gear history like it's nothing: "They said go as fast as you can, and I did."