'Top Gear' (UK) Recap: 'Series 19, Episode 6'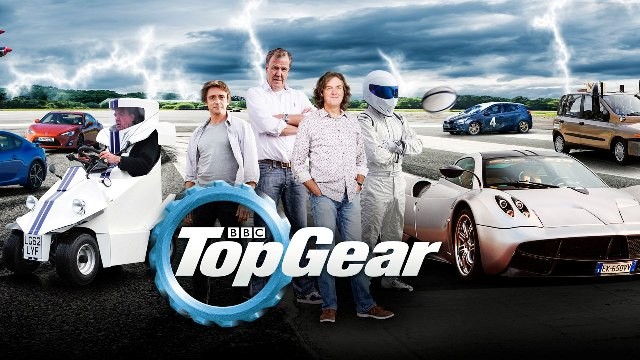 Welcome to the first part of the Top Gear Christmas Special. Or, since it's airing in March, the Africa Special. Tonight, Jeremy Clarkson, Richard Hammond and James May pick up three cheap estate cars for another adventure in a foreign country they'll try not to upset. Jeremy has a BMW 528i that isn't as great as it seemed on the Internet, Richard is behind the wheel of a Subaru Impreza WRX, and James surprises no one when he arrives in a Volvo 850R. This trio of secondhand vehicles must endure only one challenge: the search for the source of the River Nile.
The show gets off to an awkward start in Uganda. Jeremy delivers a big, rousing speech via voiceover, only to interrupt himself when he realizes they've driven to the edge of Lake Victoria. He thinks that's the end of the show, but Challenge Man corrects him by handing Richard a document that says otherwise. The befuddled trio break out their map and set out again, giving them time to reflect on their choice of transportation. Jeremy is thrilled to have working air conditioning while James admits that he doesn't, but takes solace in knowing that Jeremy can't sabotage what's already broken.
They stop at Entebbe Airport and wander around admiring the history there, but then they get an unpleasant surprise: their back-up car on this journey is a Ford Scorpio Estate. Jeremy's throttle becomes uncooperative, at least until he breaks out his hammer and bashes things a bit, as Jeremy does. The only thing scarier than Jeremy Clarkson with a large hammer is the traffic in Uganda's capital city, Kampala, which is so bad that it lasts all night. "It wasn't a dream," James moans the next morning. "I'm still here."
Once they break free of the jam, Jeremy is overjoyed to find a town called "Jezza" and insists that they stop and visit. He and James  buy Richard another sarcastic present - a giant armchair that they know won't fit into the trunk of the Subaru - and then discuss how their fellow presenter suspiciously doesn't have a single grey hair for being 45. They soon get theirs, however, in the form of quite a few speed humps and some muddy side roads. Many, many miles later, our heroes end up in a very suspect hotel.
This leads to an "emergency breakfast meeting" where Richard advocates sleeping in their cars, sending the trio searching the neighborhood for supplies to modify their rides. A working montage ensues. Richard has moved the armchair to the roof and converted his trunk into a sitting area with a kitchen (complete with running water and a spice rack!). James has put a library and a workshop in his Volvo. Not to be outdone, Jeremy has turned a coffin into storage space, installed an awkward exterior bathroom, and found some beer. Unfortunately, all of that has killed his battery.