'Top Gear' Lost Season Recap: Love, Hate, Destroy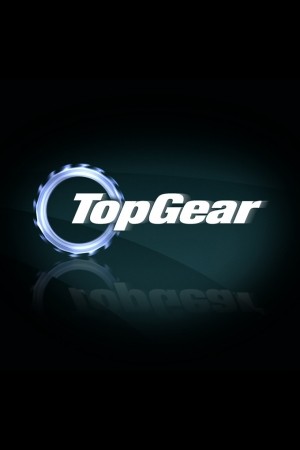 Tonight, on Top Gear: Richard Hammond in a V8 tumble dryer, a way to bankrupt yourself, and we turn up the heat on the world's dumbest car. And that takes us all the way back to May 11, 2003.
This final "lost season" is, in fact, Top Gear's second series from almost a decade ago. Jeremy Clarkson has more hair than he does now, and starts talking to us about "stuff that looks good at four miles an hour, in a traffic jam." He's intrigued by the Smart Roadster, which he compares to "a pop video." And so we get one, with a model driving it about. But Jeremy wants it to have street cred, which means taking it out to the countryside.
He's not impressed by the Smart's small engine or slow acceleration. And while there are some good things like the retractable roof, he still wouldn't buy one. This despite it ending up at "Sub Zero" on the Cool Wall.
This episode introduces us to the short-lived "Love/Hate Board." Unsurprisingly, the former is already occupied by a picture of Jeremy's crush Kristin Scott Thomas. Things that are hated include cyclists and personalized license plates.
We also learn Richard's top five most hated cars ever: the AMC Pacer, three-wheeled Peel P50 (the car Jeremy drove through the BBC a long time later), Vauxhall Vectra, Suzuki X-90 and Nissan Sunny.
The Star In The Reasonably Priced Car in this episode is actor Vinnie Jones (Snatch), who talks about his previous career as a soccer player and getting ejected.
He recreates the infamous head-smashing scene from Lock, Stock and Two Smoking Barrels, with a watermelon instead of someone's head (thankfully) and the aforementioned Smart Roadster. This is much less messy than I expected it would be, but we're still down one watermelon.
Vinnie's lap seems a bit slow on tape, but it's a 1:53 (this is before we started getting uber-specific lap times, apparently).
And now, ladies and gentlemen, it's time for the first-ever Top Gear appearance of one Mr. James May. Right away, Jeremy refers to him as "a blithering idiot." James' fashion sense seems to have been a bit saner back in 2003, but his hair is still ridiculous.
He introduces us to his Bentley T2, but isn't exactly complimentary, saying he's got furniture that handles better and that it makes him look like "a failed porn star." He goes on to say it "ruined my life" because it "kicks me in the head and runs off with my wallet" thanks to gas cost and the fact he has to rent a garage for to keep it in. But at least it's still a Bentley. What a ringing endorsement, James!
We move to the news, where Richard brings up the remake of The Italian Job, which hasn't come out yet by the time this episode was filmed. Since the movie isn't being shot in Italy, James wonders if it should just be called The Job, or even The. Jeremy deduces it'll be a "rubbish" film, so of course, it ended up being Paramount's highest-grossing movie until Transformers 3 came out last year.
This is followed by a segment most Top Gear fans know from its place in the show's history: Richard testing a Bowler Wildcat, having so much fun that he loudly declares himself "a driving god," a quote which has stuck with him to this day. Jeremy mocks him and he recants. For my part, I'm amused by any car that has an integrated fire extinguisher and its own onboard water supply.
We conclude the show in true Top Gear fashion: using a dragster engine to light a caravan on fire. It's another public service from the fine folks at Dunsfold, and a fine bombshell on which to go out. See you next week!
For more from Brittany Frederick, visit my Starpulse writer page and follow me on Twitter (@tvbrittanyf).
(c)2012 Brittany Frederick/Digital Airwaves. Appears at Starpulse with permission. All rights reserved. No reproduction permitted.