'Top Gear' Lost Season Recap: Jeremy Tries To Get Bored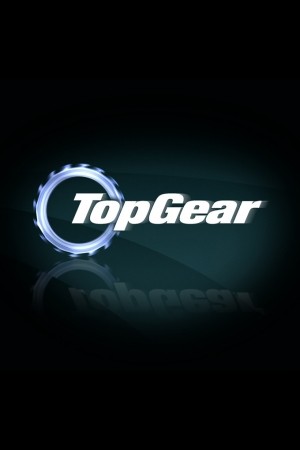 Tonight, on Top Gear: a member of Parliament in the Reasonably Priced Car, a nice relaxing smoke in a new Aston Martin, and a mad Jaguar, gone bad. And that takes us all the way back to June 1, 2003.
This episode of TG is devoted entirely to Jaguar, which was never cooler than when Edward Woodward drove an XJ6 in The Equalizer. Unfortunately, we don't have Mr. Woodward; we have Jeremy Clarkson, Richard Hammond and James May. It's James (no surprise) who gives us a brush-up on the history of Jaguar, including "the world's most plastered racing driver" Duncan Hamilton at the 24 Hours of Le Mans in 1953.
(Note, kids, that we are not encouraging drinking and racing...or any form of drinking and driving whatsoever. We're just laughing at the complete insanity of winning a race while being totally sloshed.)
On to the news! The guys evaluate the forthcoming Vauxhall Astra, Richard wants to calculate how much it costs to put a white stripe on a red Ferrari F360 (over 3,000 pounds, if you want to know), and Jeremy makes fun of Richard for crashing a Ferrari F360.
This week's star in a reasonably priced car is Boris Johnson, who talks about driving a tractor through a barn, which baffles Jeremy. Jeremy doesn't understand Boris's love of bicycles either (but I'm not sure Jeremy would ever voluntarily be on a bicycle). And after all that, there's this interesting fact: Boris Johnson is currently the Mayor of London, if you were wondering. His lap clocks in at 1:56, which puts him near the bottom of the board.
After that, Richard wants to show us the new Jaguar XJ, which happens to have a bored-looking James in the back and Jeremy curled up in the trunk. I shudder to think how many people would love to stuff Jeremy Clarkson in their trunk (like this guy).
Jeremy decides to drive a new Jag until he gets bored, while talking about anything on his mind, including the quality of roads going into service stations. Thrilling stuff, this. He stops for petrol and to play with the driver's door, which he likens to that of a Little Tikes car. (Note number two: Jeremy Clarkson in a Little Tikes car would be hilarious.) Our fearless leader gets all the way to John O'Groats in Scotland, before declaring that he's run out of country and turning round...and surprisingly, he's never bored.
However, that doesn't help Jaguar on the Cool Wall, where every XJ other than the black XJR is deemed "uncool," but not as uncool as James' very green sports jacket.
What can be done to redeem Jag? Jeremy takes the XKR-R out for a spin. He likes it, but says it's taken a back seat to the Aston Martin DB7 GT, which he's also fond of for different reasons. The Black Stig takes the Aston out onto the track, where it does a lot of sliding about before crossing the line in 1:30.4. The Jaguar did a lap handling "like a greasy weasel," according to Jeremy, and spins out for most of it, including crossing the line backwards.
How better to end an episode of Top Gear: the world's most nontraditional car show. Even nine years ago, Jeremy, Richard and James were doing things the so-called wrong way...exactly the way we like it.
For more from Brittany Frederick, visit my Starpulse writer page and follow me on Twitter (@tvbrittanyf).
(c)2012 Brittany Frederick/Digital Airwaves. Appears at Starpulse with permission. All rights reserved. No reproduction permitted.