'Top Gear' Hosts Cleared In TV Watchdog Investigation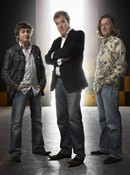 The presenters of hit British motoring show Top Gear have been cleared by TV watchdog officials of breaching program rules after taking aim at Mexicans during a controversial episode broadcast earlier this year.

Hosts Jeremy Clarkson, Richard Hammond and James May came under fire from London's Mexican ambassador Eduardo Medina Mora after they mocked his countrymen during a discussion about a Mexican sports car.

In the segment, which aired on the BBC in January, Hammond told viewers, "Why would you want a Mexican car? Because cars reflect national characteristics, don't they? Mexican cars are just going to be lazy, feckless, flatulent, overweight, leaning against a fence asleep, looking at a cactus with a blanket with a hole in the middle on as a coat."

The comments prompted Mora to file a formal complaint with British media regulator Ofcom and his actions forced BBC network bosses to issue an apology for any offense caused. However, an investigation by Ofcom regulators has cleared the Top Gear stars of any wrongdoing.

In their ruling, Ofcom representatives claim the comments could be taken as "very offensive" if read out of context, but were part of the show's "irreverent style and sometimes outspoken humor" which has poked fun at a host of nationalities over its years on air.

In a statement, they add, "Ofcom considered that the majority of the audience would be familiar with the presenters' approach to mocking, playground-style humor, and would have considered that applying that approach to national stereotypes was in keeping with the program's usual content and the presenters' typical style."
 
"Humor can frequently cause offense. However, Ofcom considers that to restrict humor only to material which does not cause offence would be an unnecessary restriction of freedom of expression."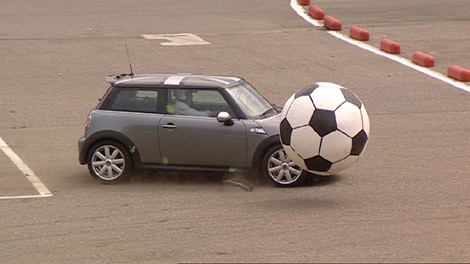 Click Here For More Top Gear Pictures