Top Five Shows To Watch This Week: 'Melrose,' 'Glee' & More

This week the top 5 shows you should be watching will possibly reveal what object was involved in a hit-and-run on
90210
, who will compete for the $500,000 "
Big Brother
" grand prize and show us a performance that will, once again, blow our minds.
Viewers will also get to meet the newest people in our television lives - the cast of 'Melrose Place' and the cast of 'The Vampire Diaries.'
Tonight the new "Melrose Place" brings a
new crop of hotties
to the famous address yet the same amount of, if not more, drama. The usual typecasts are there - bad boy, good girl, mega bitch, etc. - and the love scenes and secrets are steamier than ever.
This week, on the premiere episode, the complex will be shocked by a murder and viewers will learn a little bit more about each of the characters, although we're sure it will be a few episodes before any really good secrets emerge.
The last season of "90210" left us with a huge cliffhanger. Who did Annie hit, and who was the person who saw what happened? Hopefully, the answers to those questions and more will be revealed very soon.
Tonight on the season premiere episode, Annie and her family are still dealing with the hit-and-run incident, and Dixon is dealing with questions about his relationship with Silver. Meanwhile, Naomi, Silver and Adrianna have become very close over the summer and have met a new friend at the Beverly Hills Beach Club, new student Teddy Montgomery (
Trevor Donovan
).
"Glee" is the highly anticipated show about a group of high school students who sign up to be part of a Glee Club that is near dead and the teacher that is trying to save it. The show premiered with a sneak preview in May, but it returns Wednesday with an all-new episode.
This week the singers will perform in their first show, a performance in front of their entire student body. Also, Will will be forced to drum up new performers or else the club won't be able to go to the regional competition.
With a new edition of the hit movie
Twilight
right around the corner, "The Vampire Diaries" couldn't have chosen a better time to premiere. The show focuses on Elena, a picture perfect student who recently lost her parents, and Stefan, a new student who hides the secret of being a vampire.
On the premiere episode this Thursday, Elena and Stefan meet and immediately feel an intense connection to one another.
This week America will find out who will be in the "Big Brother 11" finale. On Sunday night viewers will see who Natalie, the current head of household, nominates for eviction. She has been aligned with Kevin for a while now, but he worries she may go back on her word. Tuesday will be a whirlwind episode that includes the power of vet competition, a live P.O.V ceremony and a live eviction. All this will lead us to the first part of the three part finale airing Thursday.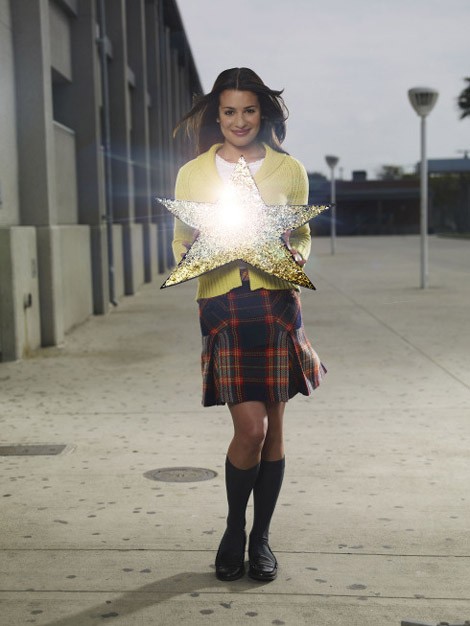 Image © Fox Broadcasting
What shows are YOU watching this week? Let us know in the comments!
Story by
Amanda Hamilton
Starpulse contributing writer